"The Green Wall Vertical Garden Bottle System is an educational project designed to promote sustainability awareness.

Larry Hall in Minnesota has come up with a very interesting and highly productive gardening system you might want to look into. This gardening system is perfect for renters, tiny house owners, those who travel a lot and can't oversee the plants except once a week, and those with limited garden space and/or bad soil. If you ever have to move, you can pack up everything in an hour and go.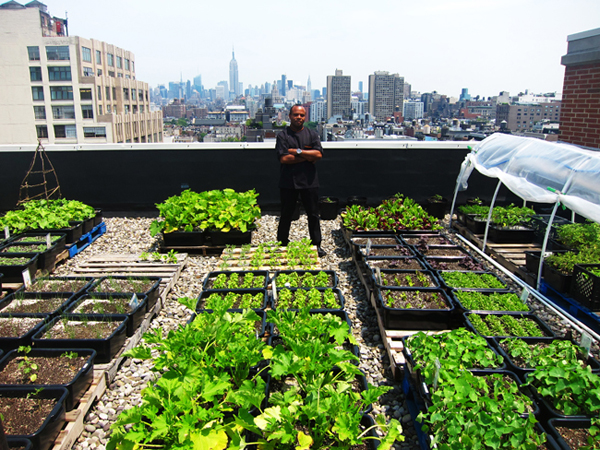 Rooftop gardening is a simple idea that could help billions of people worldwide. It's actually an ancient idea that's already common in Japan, Singapore and Taiwan. Rooftop gardens are gaining traction in other places as well. The concept involves growing food on top of flat roofed buildings, primarily in urban areas where growing space is limited and the need for fresh food is greatest. France has just signed into law that all new commercial buildings incorporate green roofs.