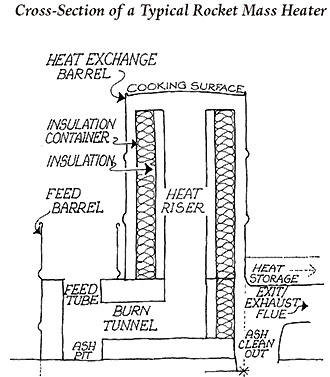 Rocket Mass Heaters – Super Efficient Woodstoves You Can Build
"Here is a superefficient wood fired heater you can build for yourself in a weekend for less than a hundred dollars. This book explains in detail exactly how to build one, then how to use it in a range of applications.
We discuss materials: where to find them, what to pay and how to make use of found and recycled parts. The section on fire and fuels is thorough but simple; we tried to keep away from numbers wherever possible.