In Phuket, Thailand the  Keemala Eco Resort is an exclusive retreat tucked into a lush hilly landscape overlooking the Andaman Sea.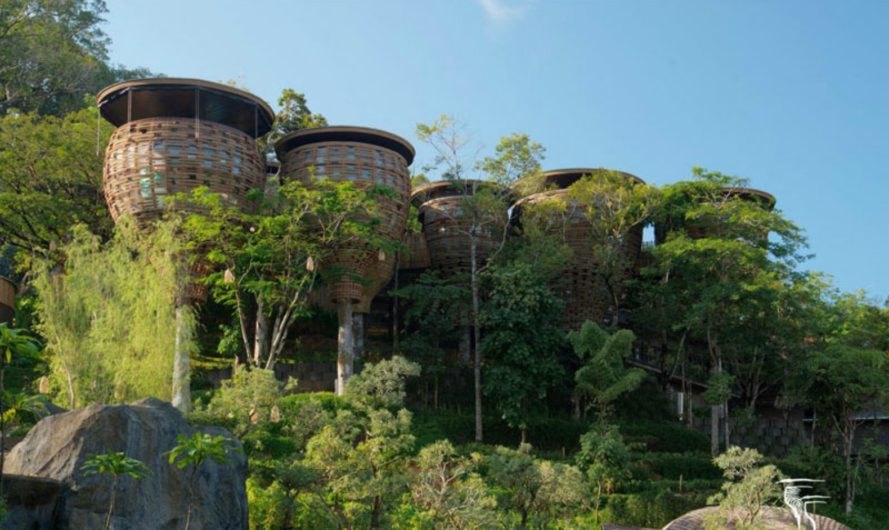 The lodging options were inspired by the legend of four fictitious clans that began to form individual communities, "all the while being helpful and respectful of one another." The guiding philosophy of the resort today is still one of peaceful communing with both the local community and surrounding nature.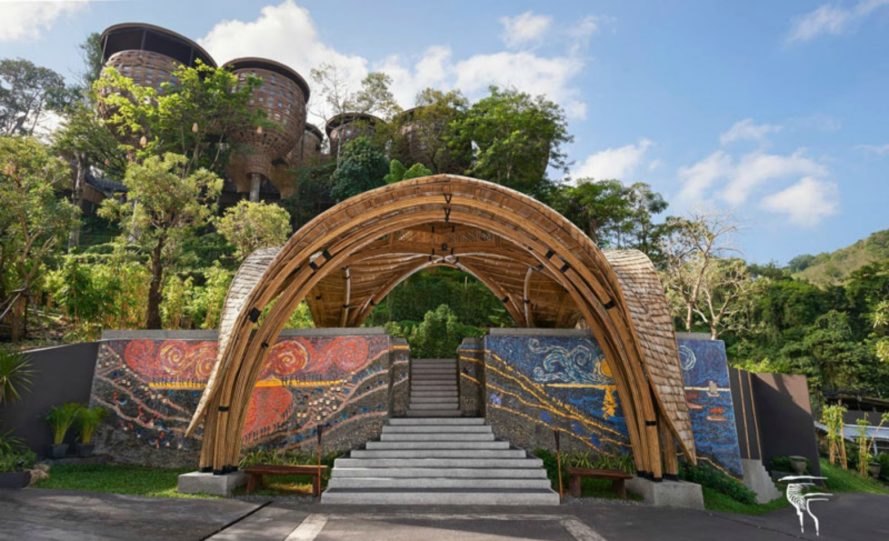 Each of the resort's four types of villas represents one clan and the history of how they came to settle in the area. Guests are greeted by each clan's history depicted on large murals at the entrance of each villa.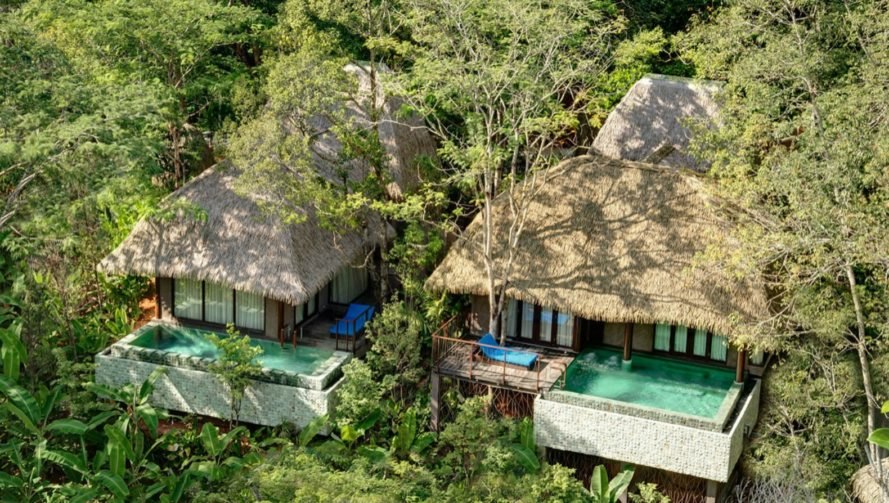 The Pa-Ta-Pea Clan (Earth) has a strong connection with earth, believing that a close connection to nature would bring good health. Guests who stay in these villas will enjoy rainforest views as they soak in open-air pools or clay bathtubs.
The Khon-Jorn (Wanderer) clan consisted of foragers, herders, performers, traders and explorers. The Khon-Jorn guests stay in Tent Pool Villas, which are nature-inspired rooms with views of the ocean and rainforest.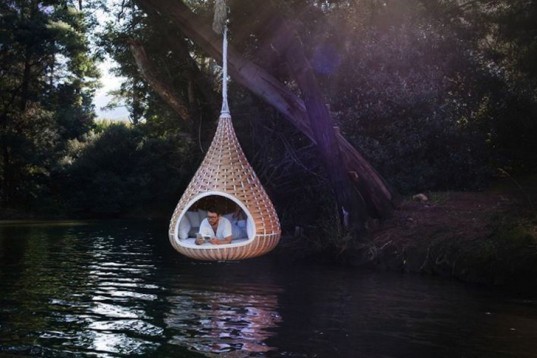 The We-ha (Sky) Clan were connected to the sky through their advanced understanding of the universe. As such, these two-story villas are lifted off the ground and filled with "floating furniture" such as cocoon-like beds and loungers.
The Rung-Nok (Nest) were said to have lived an opulent lifestyle and craved exclusivity because of their superior intellect and creativity. Their isolation resulted in quiet nest-like structures of woven pods that are tucked into the resort's lush hills.
In addition to the luxurious lodgings, guests can enjoy the resort's locally-inspired cuisine, which comes straight from onsite organic garden as well as a selection of locally-made organic wines.
You can read the original article at inhabitat.com