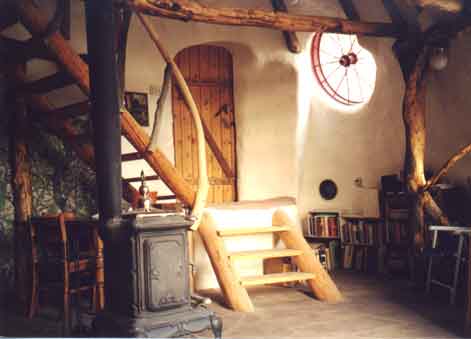 In my opinion nothing beats the warmth and rustic beauty of natural materials. Many people choose natural building materials to save money, and that makes perfect sense. But let's not overlook design aesthetics. A home is much more than just an assemblage of materials. Natural materials have a way of seamlessly blending everything together, turning a house into an inviting home.
Kelly and Rosana Hart's earthbag house is one example of this. Made almost entirely of locally obtained, natural materials such as earthbags filled with crushed volcanic rock (for maximum insulation), earth floors, stone and recycled materials, this home has become the quintessential natural home, having been featured in at least 10 books and magazines.
To read the rest of the article, please go to Eco-Ezine.