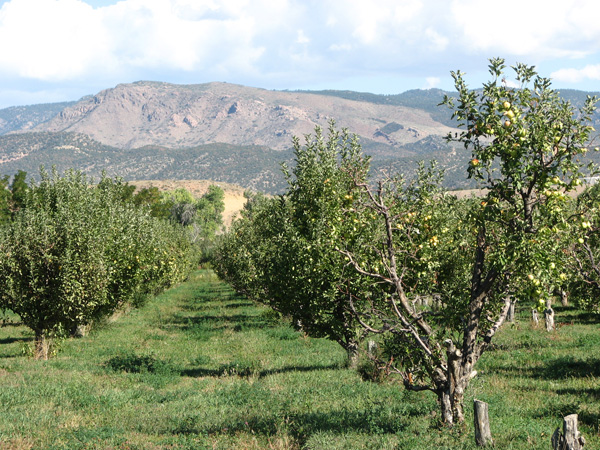 Close yours eyes and imagine a dream ecovillage near the base of the mountains where the weather is not too harsh. The sheltered climate and flat river bottom land is ideal for orchards and gardening. A small group of ecology-minded natural builders has cooperatively bought an old family farm with a good sized fruit orchard.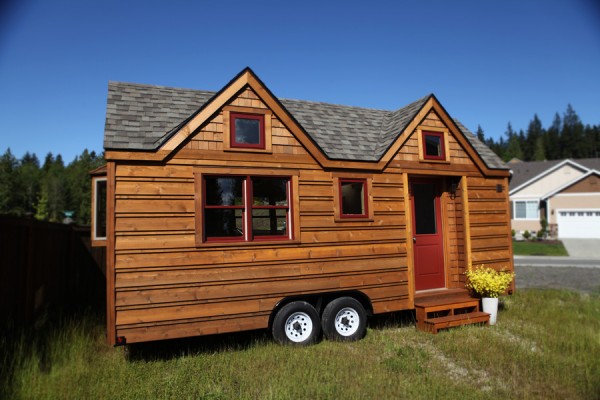 The new owners have built mobile tiny houses in strategic areas around the orchard. The group decided to build mobile houses to avoid building regulations, save money on foundations and make it easy to move their home if they ever wanted. The ecovillage has chickens, dairy goats, sheep, pigeons, guinea hens and well stocked fish pond. A large organic garden, in addition to the orchard and livestock, supplies most of the community's food supply. Miscellaneous items are purchased in a nearby small town about 25 minutes away. The ecovillage is surrounded by hard working, environmentally concerned farmers that have handed down their farms from generation to generation. The air is clean and there's no crime to speak of.
In an attempt to become as self sufficient as possible, the ecovillage has invested in solar panels, solar water heaters, a wind generator and a biogas plant. There's a shared laundry facility inside a tiny house. They've also built an earthbag and strawbale kitchen and meeting room for group dinners and canning. At harvest time, everyone pitches in together to can as much fresh produce as possible. The farm also has honey bees, a pasture, two wells and some hardwood trees along a stream. A fiber optic trunk line just happens to run along the county road next to their land, which makes it easy for everyone in the group to run online businesses. This saves lots of driving back and forth, so only one vehicle is needed for the ecovillage. Working from home builds a tight knit community. There are always extra hands available when needed, and like minded friends to spend time with. Complimentary skills within the group (versus everyone having the same skills) means they can take care of most everything they need.
Global Ecovillage Network (use this site to find a real ecovillage that matches your dreams)
Image source: Motley Mothering
Image source: Planet Forward
I decided to leave out the hot spring, timber frame workshop and giant rose garden because they didn't sound believable – too far over the top.