From time to time we answer reader's questions. "Can you discuss how to transform a buttress into a later addition to the home?"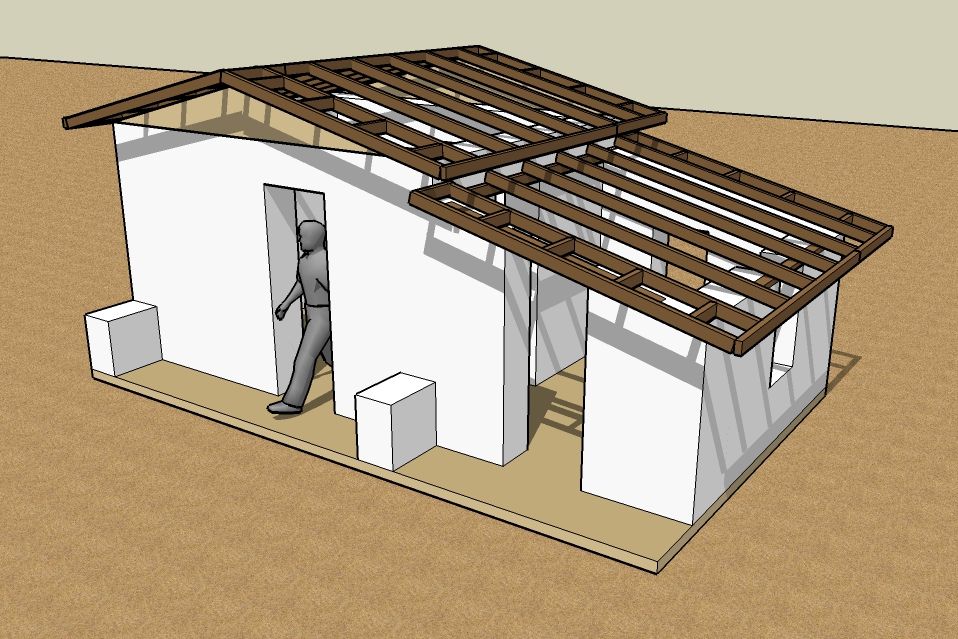 The drawing above shows one possible solution for connecting buttresses and additions. (This is one of our proposed house designs for Haiti.) The buttresses are located where future walls will go. Put barbed wire in the buttresses between every course and through the rest of the structure. In the short-term, these buttresses serve as benches. Larger, stair-stepped buttresses would be stronger.
When the family wants to add on, the new earthbag wall will overlap the buttress. Removing the plaster on the buttress would create a more uniform finish and enable you to join new barbed wire to the old. This makes for a good, strong connection. The upper part of the wall can be tied in with metal anchors.
For a really strong bond beam connection, leave some rebar protruding where future walls will go. This works best when you add on rooms fairly soon, otherwise the steel will rust and look bad. Another option (not earthquake resistant) is to pound rebar into the first structure at an angle and connect it to the new bond beam.
Drawing credit: Patti Stouter