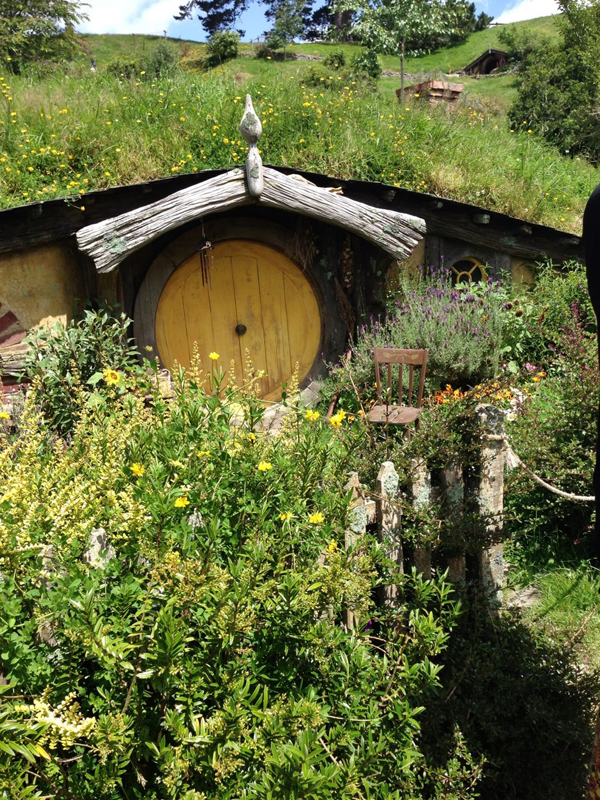 These are by far the best photos I've seen of hobbit houses from the Hobbit movie set. There are hundreds of professional quality, high res, clear, sharp photos from every angle. Hobbit folks will certainly love the photos.
Source: Tumblr Hobbit House
Thanks to Carroll for this tip, who's planning his own hobbit house in the near future.
I wonder if a small development of these houses would be profitable (built in a non-code rural area to reduce costs)? Hobbit houses are extremely popular, but would enough people actually move to a remote area and buy houses like this? Just one idea: start out by building an eco-resort in a really nice area. If it took off then you could expand by selling lots in the surrounding area and/or building the houses for sale. Eventually you'd have a small community of like minded folks. (This is just a thought exercise. The houses wouldn't have to look like these hobbit houses.)