Here's another Haiti project in the works. Text below is from their website.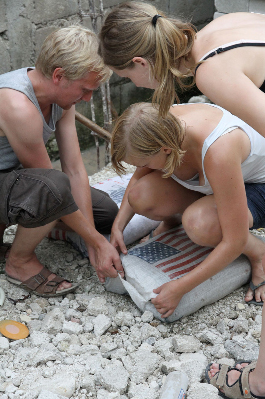 TYIN haiti is a TYIN tegnestue– initiative, comprised of a group of six students and two architects, all studying/ graduated from NTNU. TYIN tegnestue is a non-profit organisation working humanitarian through architecture. We aim to build strategic projects that can improve the lives of people in difficult situations.
The six architecture/industrial design students will be spending half a year in Delmas, Port-au-Prince, with guidance and visits from the architects. These days we are developing a project in cooperation with our local contact, Project Haiti, and their women's network, Manman Troll. It is important for us to involve the locals in the project, and to get to know the situation and the people we are dealing with.