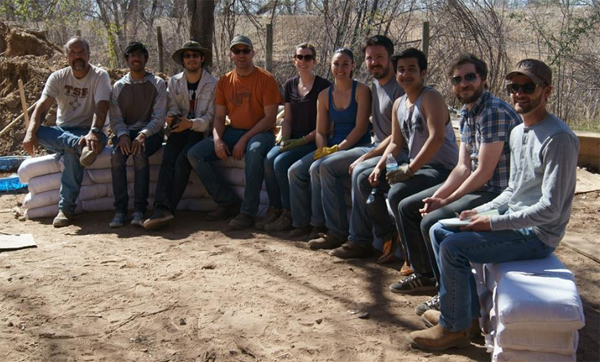 "It was almost a year ago that a massive earthquake rocked Nepal. Nearly 8,000 people died and hundreds of villages were destroyed. Many buildings crumbled to the ground.
But out of those dark moments, a group of UNM students are shining through. Their goal: to help rebuild. A group of UNM engineering students have rebuilding on their minds after their visit to Nepal before the earthquake's destruction.
"We were there for a research trip," said UNM4Nepal President Jennifer Van Osdel. Van Osdel and fellow classmate Lauren Jaramillo wanted to help out anyway they could.
"So this is a cylindrical structure, a circular structure, that is because it's more earthquake resistant. As opposed to the regular rectangular design that we're used to seeing," said Jaramillo.
Through a formal design process led by Civil Engineering students and faculty at the University of New Mexico, we have decided to use earthbag construction techniques to build the community center. This low-cost method requires limited skilled labor, uses local materials, and has been successfully implemented in earthquake-prone areas around the world. Intensive material and structural testing will add to the safety of our design. Additionally, this construction method can be easily taught to local community members, which will allow it to be replicated in housing designs and other community buildings. To learn more about earthbag construction, visit http://earthbagbuilding.com/
This community center model in the making sits just outside the engineering center. Students have put a lot of time into building it, filling these special bags with dirt that hardens like cement. They want to go to Nepal to build it themselves during the summer."