Here are some fun examples of playful architecture in Europe: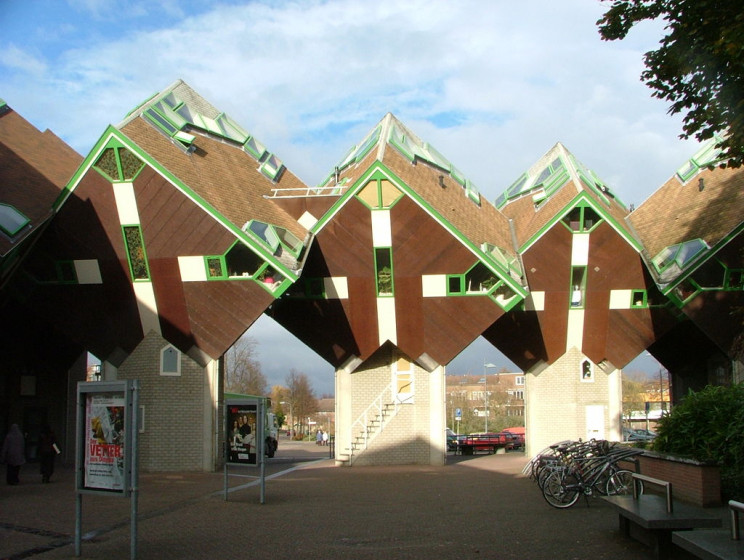 The Cube Houses in Rotterdam were designed by architect Piet Blom, and are based on the concept of "living in an urban roof." The houses are a set of angled cubes tilted at 45 degrees. This unusual design theoretically optimizes the available space inside the houses. 38 of these are all connected together on a terrace, and one of them has been converted to a museum.  Built over 30 years ago, these houses have become something of a popular tourist attraction for the city.
The "Upside Down House," built in Poland in 2007, is essentially a fully furnished home that appears to be built on its roof. The interior furnishings are similar to those of a 1970s socialist house including an old television that plays vintage propaganda on loop. The house boasts the world's longest plank, at 120.8 feet (36.83 meters). Since its construction, other copies have been made around the world including in Ankara, Turkey.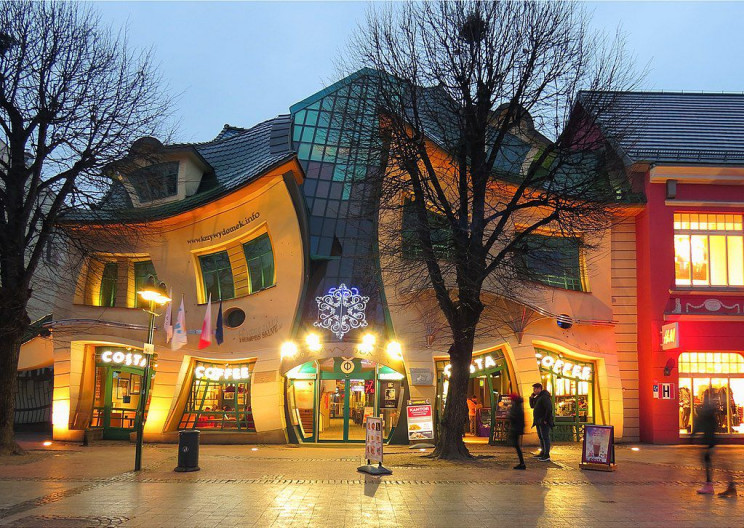 The "Crooked House," located in Poland, was built in 2004. It is part of a shopping center and encompasses around 13,120 square feet over several floors. The architects were inspired by fairy tale  illustrations. The building houses restaurants, shops, and even a radio station, and is one of the city's most recognizable landmarks.
Kunsthaus Graz Art Museum in Austria was built as part of the European Capital of Culture celebrations in the early-2000s. It was designed by Colin Fournier, who said that it was designed from the outset to be deliberately provocative. Currently a museum of contemporary art from the 1960s onward, the building is an example of so-called "blob" architecture. Its exterior cladding is made of blue acrylic panels that also double as photovoltaic panels. It is locally known as the "Friendly Alien" or "Black Tumor".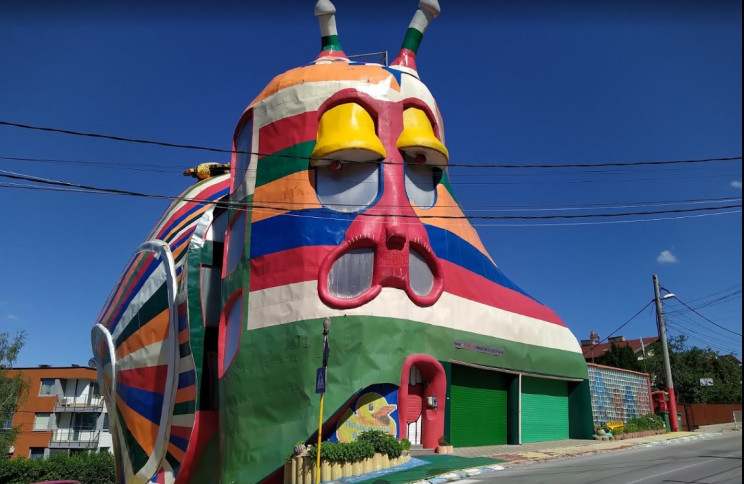 The "Snail House" is located on the outskirts of Sofia, Bulgaria. It was designed by architect Simeon Simeonov and is 5 stories tall. Construction began around 1999 and took 10 years to complete.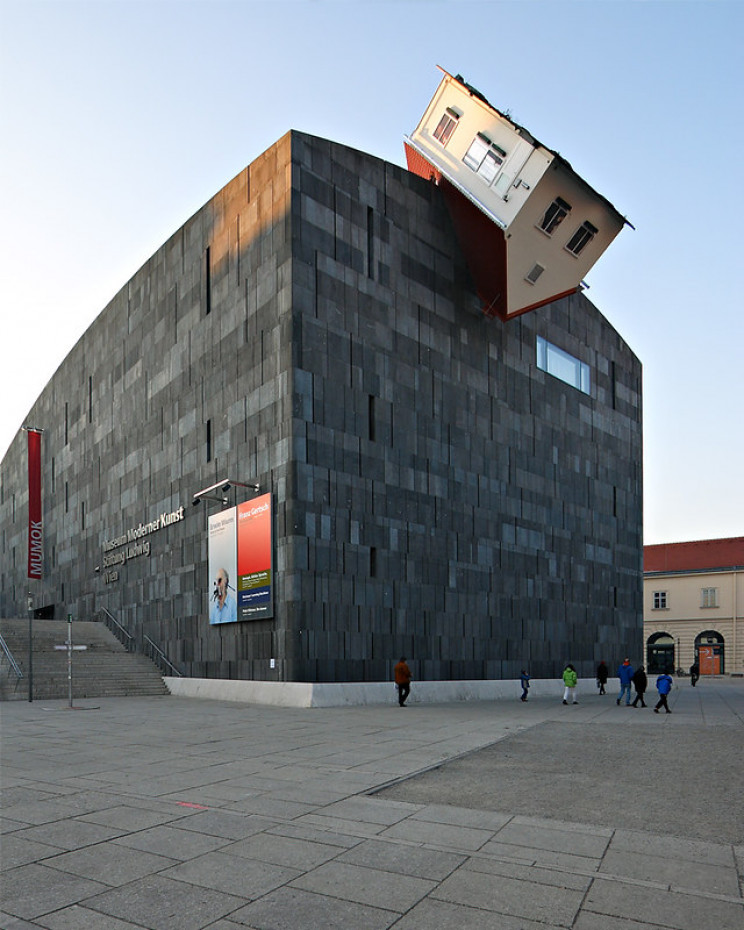 "House Attack" in Austria is the work of artist Erwin Wurm. The house attached to the larger building is more of an art piece than a functional building. Affixed to the facade of the Museum Moderner Kunst in Vienna, it was installed in 2006 but has since been removed.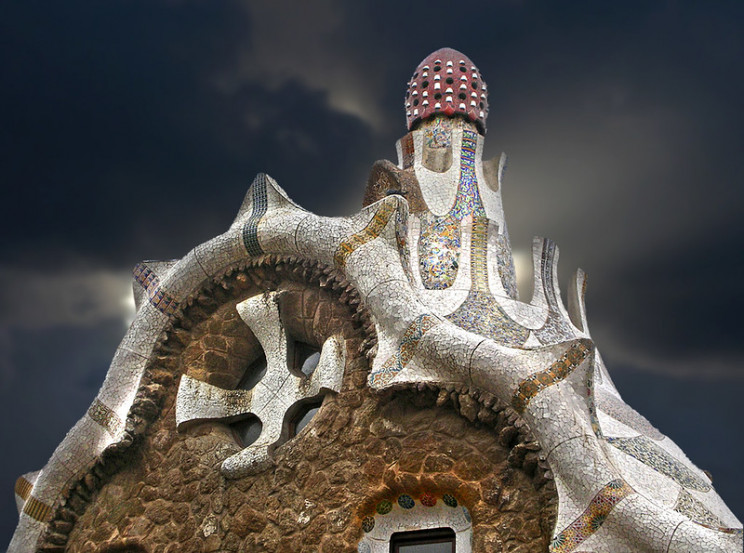 The "Mind House," part of Antoni Gaudi's Parc Güell in Barcelona, is a UNESCO World Heritage site and sits at the entrance to the park. Typical of Gaudi's unique style its construction includes colorful pottery, pieces of glass, mosaics, along with concrete sculptures of fantastic animals. The park was originally designed as a garden city, and today, it's a public park.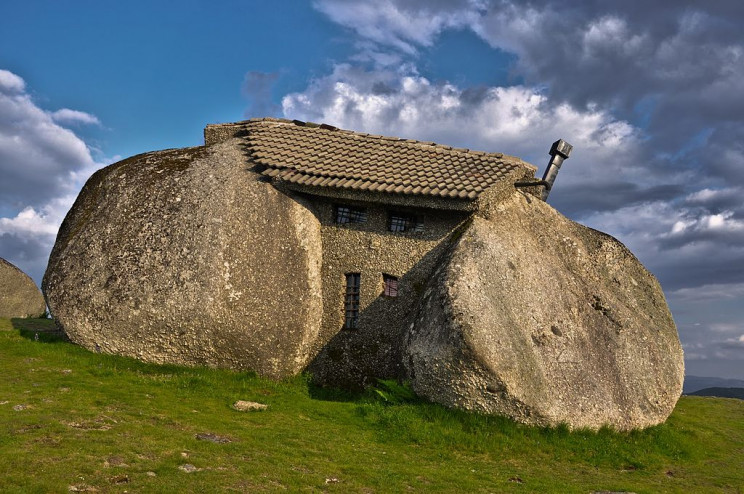 The "Stone House", located in northern Portugal, is built between a series of large boulders that serve as its foundations, most of its walls, and even parts of its ceiling. Construction began in the early 1970s, and the entire build took around two years to complete. Originally built as a holiday destination for its owner, today it is a museum of relics and photographs showing the building's history.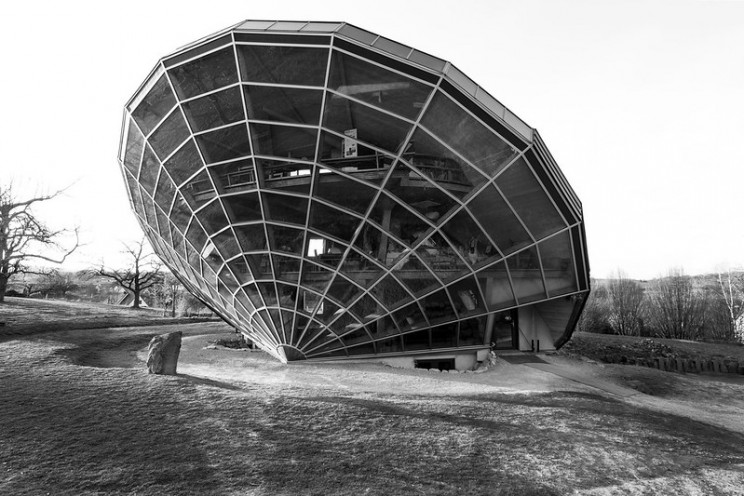 The Heliodome in France was designed by cabinet maker Eric Wasser. The building was designed to be as environmentally-friendly as possible. It is a passive solar house and was built at an angle precisely calculated to provide shade during the summer months to keep the house cool and temperate, and enough sun during the winter months to warm the interior. Its basic design is based on a sundial, and Wasser filed a patent for his design in the early 2000s.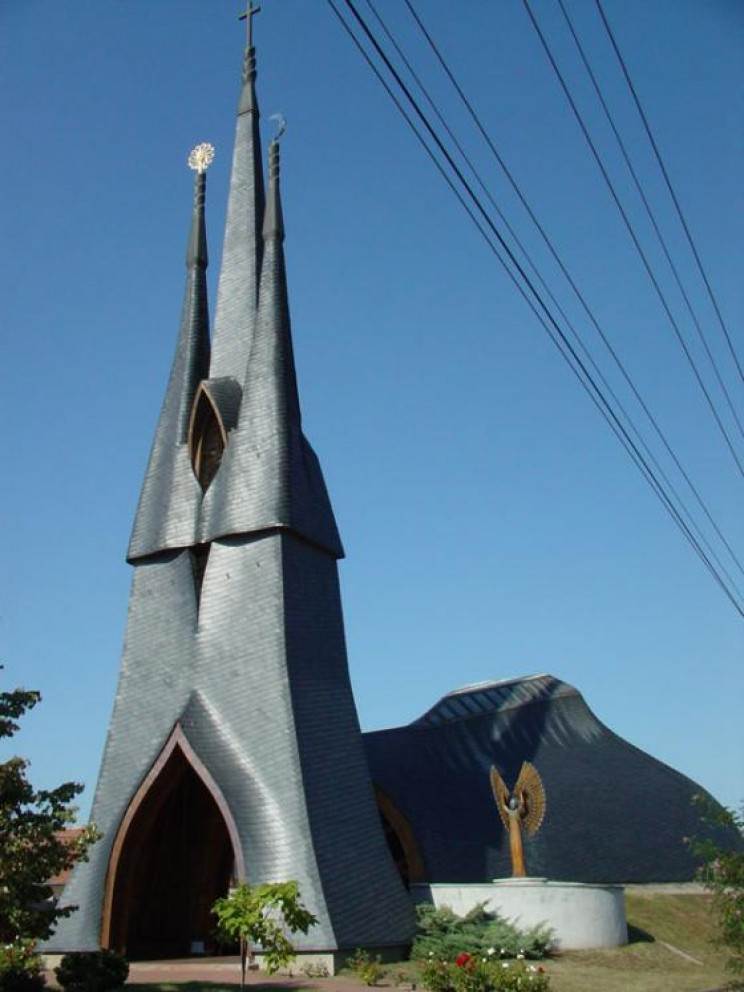 The Church of the Holy Spirit in Hungary is a Roman Catholic church, designed by Imre Makovecz, and is widely considered one of the best examples of so-called organic architecture. Its architectural design makes it look a lot more monumental than it is in reality. It was built between 1988 and 1990.
These strange buildings were gleaned from this article: interestingengineering.com