The cool looking V3Solar Spin Cells are still 9 – 12 months from commercial production, but one of our readers sent me this update and the news is very exciting. (Thanks, Jerry.)
"The story of the day is the tremendously low cost of the tech, and that's what could change the world; that's what could stimulate a more transformative distributed energy revolution than anything we've seen to date.
Am I hopeful? Yes. In case you aren't aware, the average cost of electricity in the US is about 12 cents per kWh. The average cost of electricity from solar PV in the US is now about 10-15 cents per kWh. The cost of V3Solar's Spin Cell, as noted in the title (and based on tests that the company considers to actually be conservative — meaning the cost could actually be lower), was quoted to me as being 8 cents per kWh! Bill Rever, a very well qualified 3rd party solar specialist has apparently verified the cost projection.
So, 8¢/kWh is two-thirds the price of retail electricity, and nearly half the price of current solar technology. If the cost projection is true, that's astounding, and revolutionary."
Read the entire article for free at the source, Clean Technica.com, the world's largest clean tech website.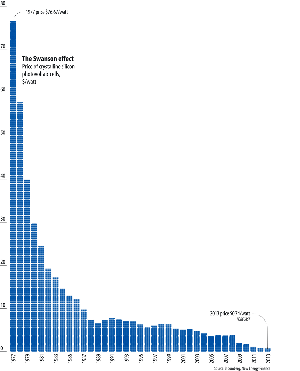 Image source: Azizonomics.com
Previous: V3Solar Cells