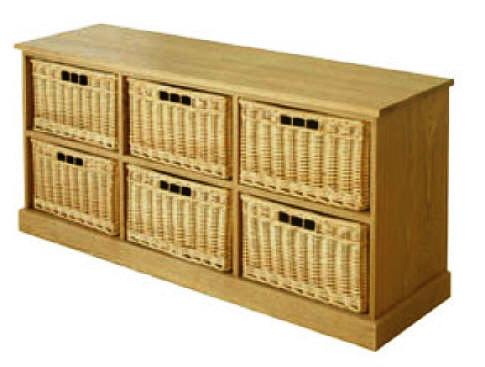 Basket furniture is one of the least expensive and most practical ways to organize things around your home. This is another one of those fun topics that has given me an opportunity to search for interesting items. It was a little difficult choosing the best images, because there's such a wide variety of items and styles. In addition to the furniture and shelving shown here, there are sewing and knitting baskets, magazine baskets, wicker kitchen cabinet drawers and organizers, simple laundry baskets and basket trays, nesting/stacking baskets, and on and on. You can add baskets to an old dresser or cabinet with broken drawers. Wicker furniture is made from lots of different materials. Sea grass, willow, rattan, vetiver grass, cane, reed and bamboo are popular. Other local materials such as cattails, corn husks, straw, yucca, hemp and sisal are also used. Basket furniture would make a fun hobby the whole family would enjoy. Or you could buy the baskets or trade work since the cost is so low.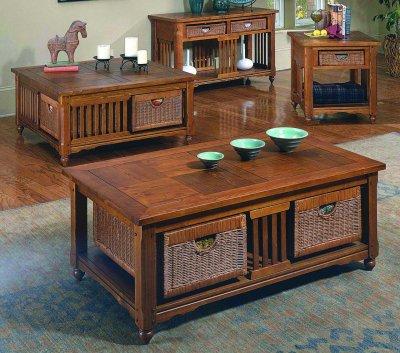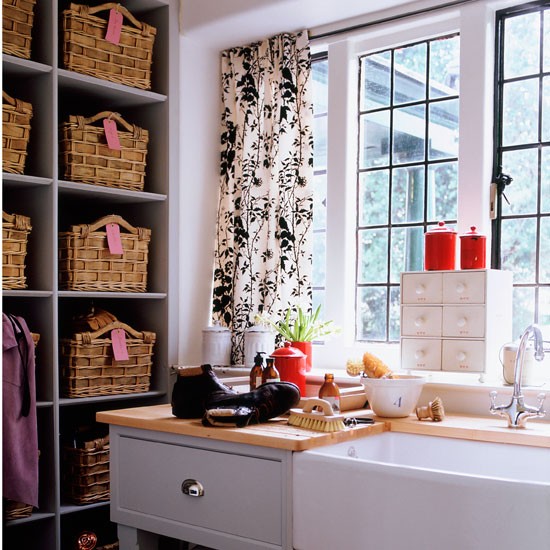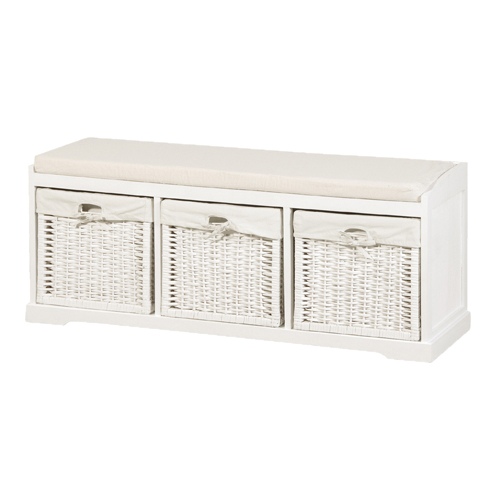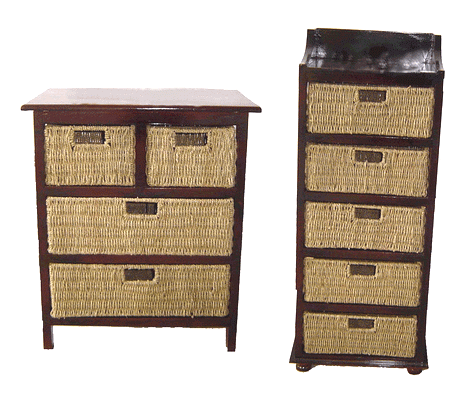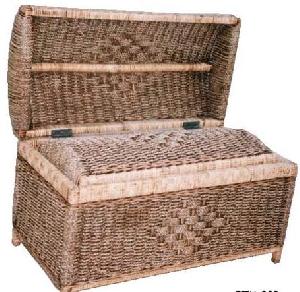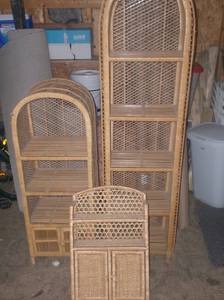 "Wicker is hard woven fiber formed into a rigid material, usually used for baskets or furniture. Wicker is often made of material of plant origin, but plastic fibers are also used.
Materials used can be any part of a plant, such as the cores of cane or rattan stalks, or whole thicknesses of plants, as with willow switches. Other popular materials include reed and bamboo.
Often a frame is made of stiffer materials, after which more pliant material is used to fill in the frame. Wicker is light yet sturdy, making it suitable for furniture that will be moved often. It is often used for porch and patio furniture.
Wicker furniture has been documented as far back as ancient Egypt that was considered to be one of the ideal elements of modern outdoor furniture. It was the first natural material to be used for furniture, starting out as baskets and chairs. The history of wicker furniture was revealed when archaeologists discovered dozens of wicker furniture items made from reed and swamp grasses (Saunders 1990) while working to uncover the civilizations of the Pharaohs."
Source: Wiki
Image source: Heathfield
Image source: Furniture Clue
Image source: House to Home.com
Image source: Oak Furniture House
Image source: Made in China.com
Image source: Traders City
Image source: Kijiji