www.thetimes.co.uk has reviewed a number of possible cabin stays in the UK, and I have selected a few of the more rustic of these to show you.
Rekindling our relationship with nature is vital to promoting care of the environment. The UK is one of the most nature-depleted countries in Europe (as Sir David Attenborough says, they have lost 97 per cent of the wildflower meadows; the rivers are full of sewage; and farmland birds are in slow but steady decline).
Touching and viewing flowers, trees, and soil can lead to fundamental and beneficial physiological changes; lying on the grass or leaning against an ancient tree trunk helps us to feel calmer and happier. The joy of a cabin stay lies in its simplicity, in switching off the clutter of daily life.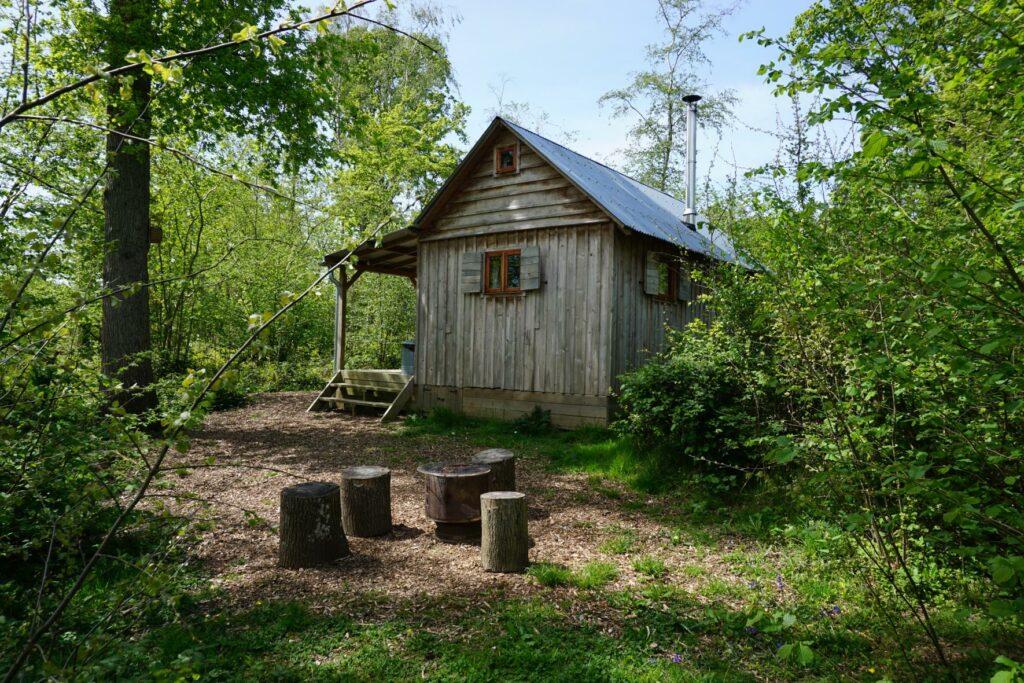 Forest Garden's hand-built log cabins set things up for slowing down — large verandas, woodland views, fire pits. Orinoco Cabin sits next to a coppiced hazel woodland, filled with birdsong year-round, and the western red cedar walls scent the air.

The Icelandic Turf House is modeled on the architectural vernacular introduced to Iceland by the Vikings. At the turn of the 20th century there were 100,000 across the land, though few now remain. It's hidden among trees in isolation from an Iron Age roundhouse-style hut that shares the site.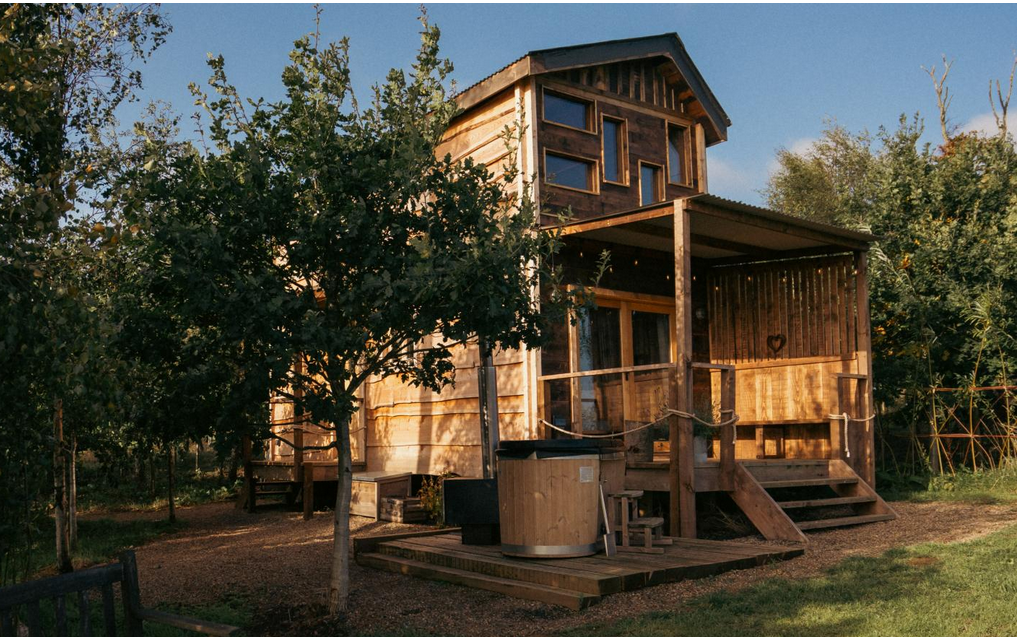 Hillside Huts has four shepherd's huts including Joe's Place, named after one of the owners' dogs. Under trees between farm fields, the cabins are hand-built from reclaimed wood and insulated with sheep's wool while electricity comes from the farm's wind turbine. They make hay here but cut it late to protect nesting birds, and have planted 16,000 trees to create ten woodlands.

Hinterlandes features five cabins, built so their location can be changed. Some are by the lake, and one, the Hidden Hut, is up on the fells, which you hike to using a map. The newest addition is Hansel, hand-built from oak.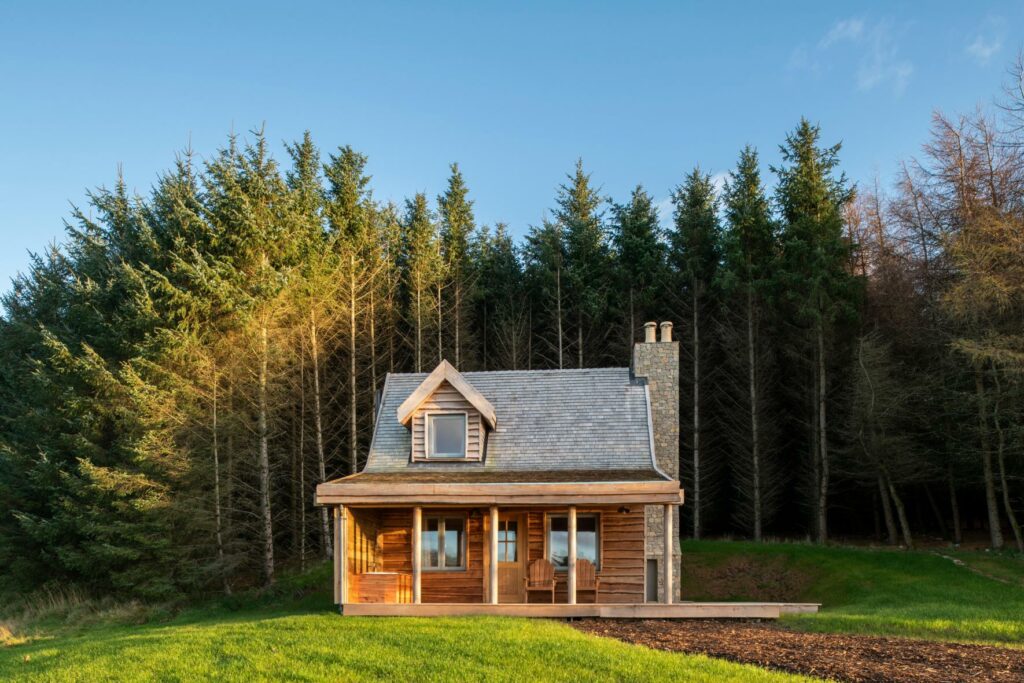 Mount Freedom features three frontier-style log cabins, where Roe deer and seabirds are common They have sea views all the way to Northern Ireland. High gabled ceilings make the living space feel huge, and there's a delicious sense of privacy.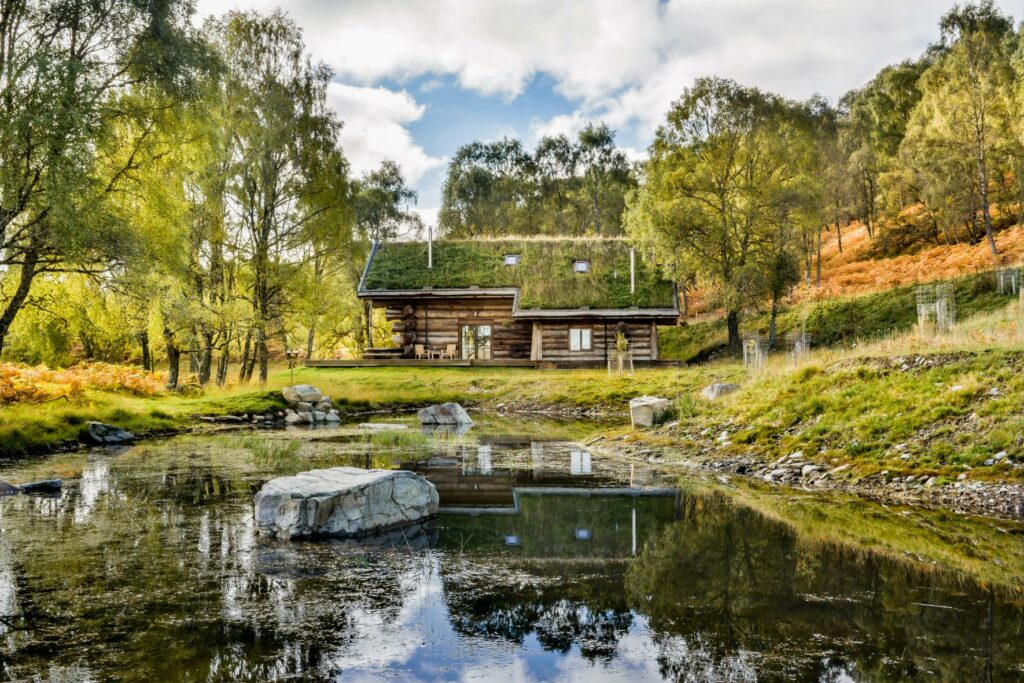 Eagle Brae's chunky log cabins, made from giant cedar logs sustainably sourced from British Columbia, would look at home on the sweeping plains of North America. They sit between forest and water on 8,000 acres of pristine Caledonian pine forest. They have turf roofs, biomass boilers, micro-hydro energy and an underground filtered water supply.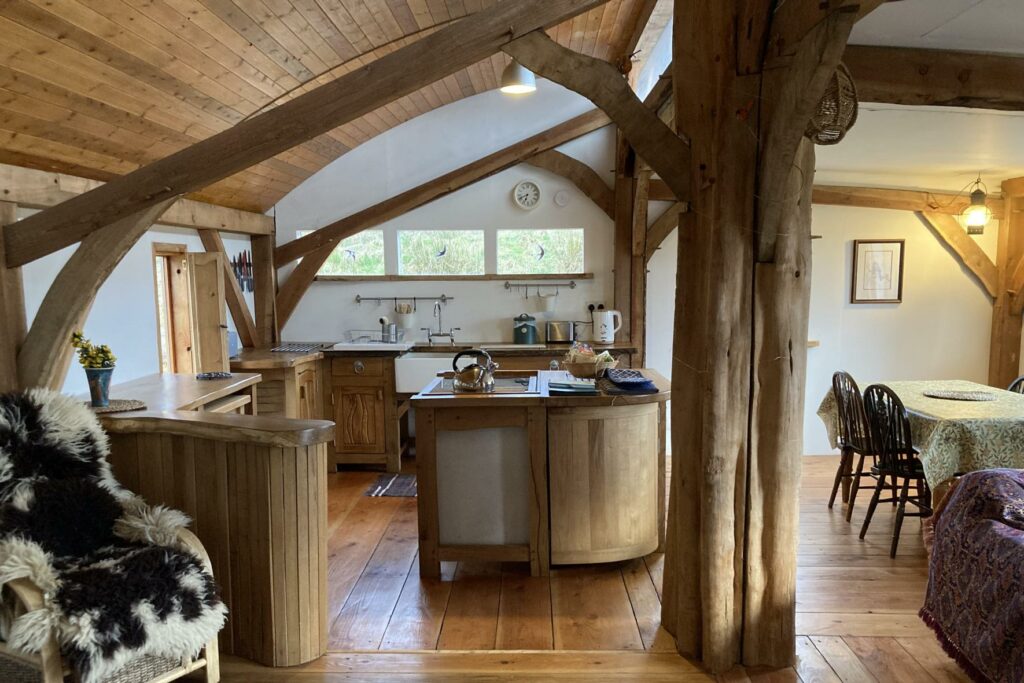 Eco-Lodge is part of diversification plans to fund extensive rewilding efforts, including wildlife-friendly farming. The handmade wood cabin sits in a secluded spot overlooking a meadow, accessed via a stony path across a stream. There's a handmade kitchen with oak worktops.