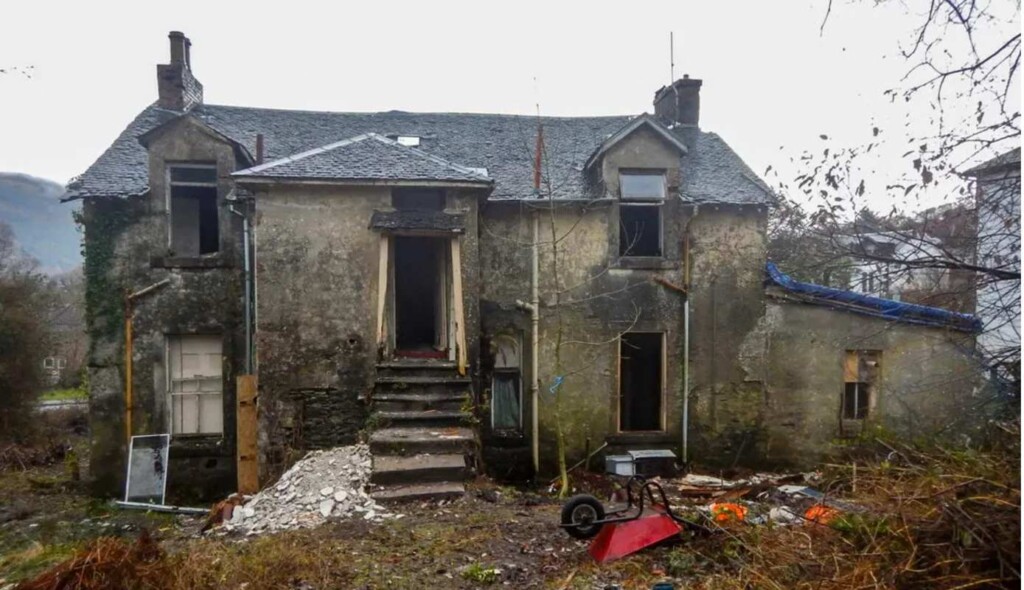 Believing he was bidding on a fixer-upper apartment in Glasgow, Cal Hunter bid £20,000  on what turned out to be a dilapidated, crumbling, rural Scottish four-unit stone building made in a small town called Dunoon in 1902. Hunter, who was in on the project with his Canadian girlfriend Claire, was undeterred despite his mistake.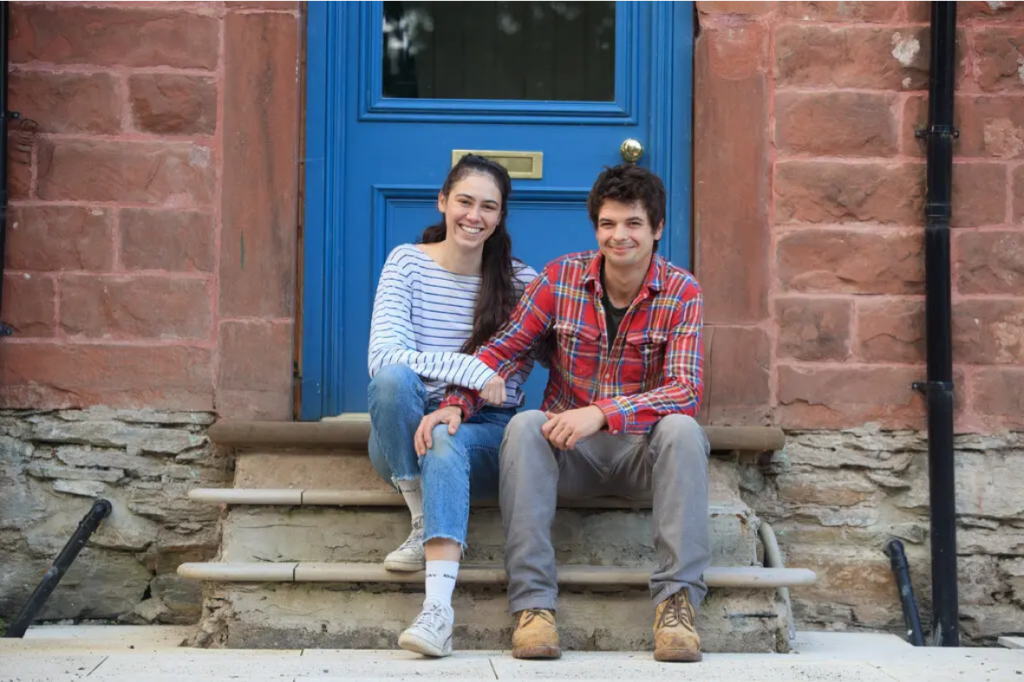 "I was drawn to the idea of being mortgage-free in my 30s and having a beautiful place with a nice garden," Hunter told the New York Times. "I knew it would be hard work, but we'd really been wanting an opportunity." So they threw themselves into something that grew into a 5-year home renovation.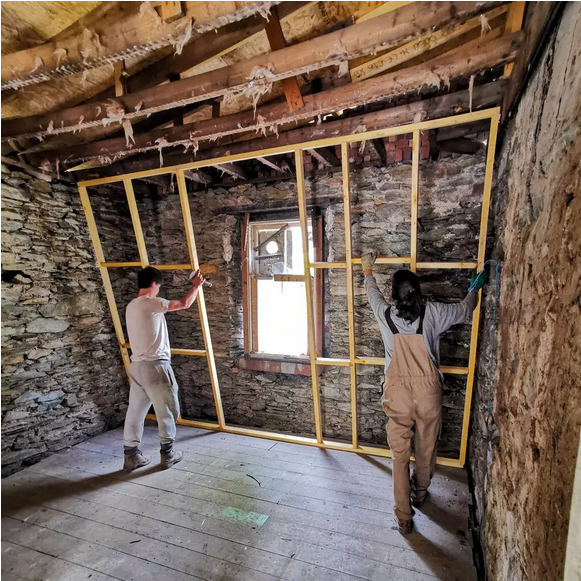 Documenting it all on their blog and Instagram, What Have We Dunoon, they did everything. At 26, Hunter was already an experienced carpenter and he set to work cutting floorboards and laying new pipes for the plumbing as well. He and Claire had help from experienced professionals with gas and electricity, but most of the finished building was done by their hands, working five and a half days a week.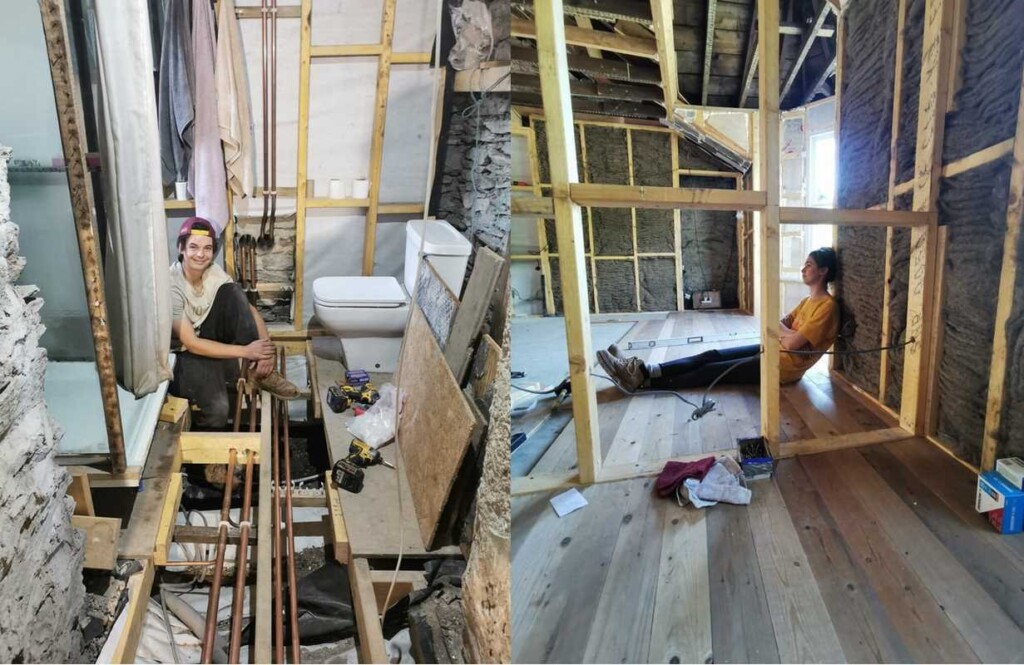 Consulting books, YouTube, tradesmen, and of course other renovators and homesteaders who commented on their Instagram, they learned how to frame doors, put in glazing, flush radiators, insulate, work with stone, wood, and metal, roofing, and so much more. When they could, they relied on free labor coming in from young people their age on Workaway, trading five hours of work per day in exchange for food and housing, an on-site tent camp and mobile home which the two lived in for over 5 years.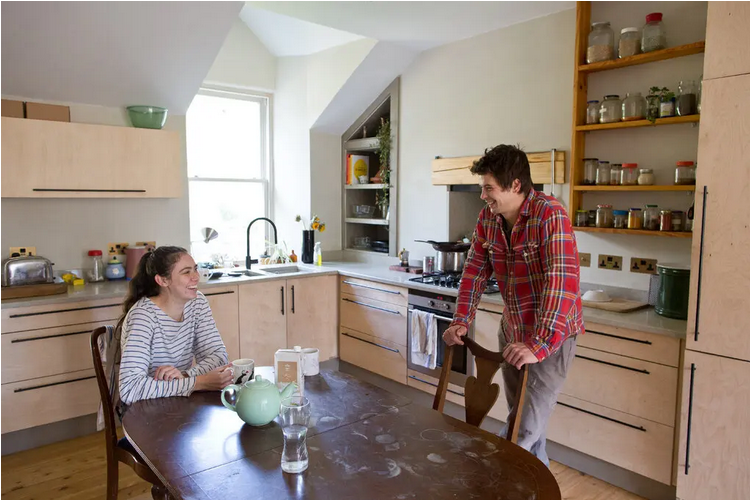 Claire split time as waitress and Cal as a contractor to earn enough money for the necessary materials. At times they bought materials new, such as their marble countertops, but much of the base structural fittings were recycled from the house and other abandoned houses like it in the area.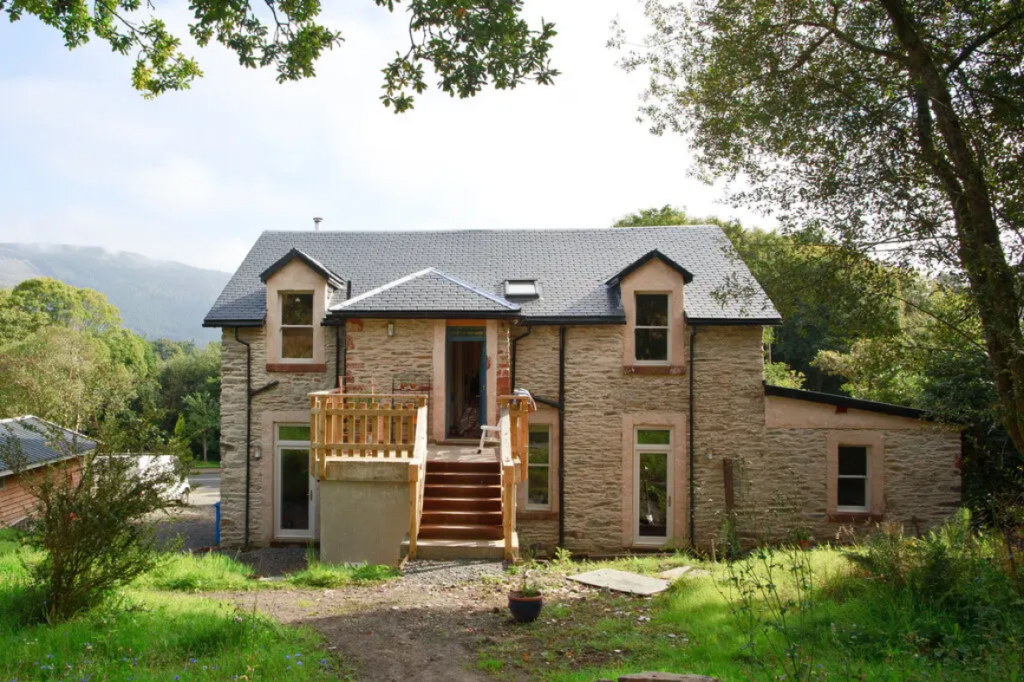 People became interested in the effort. A 2019 article in the Dunoon Observer went viral, and masses of second-hand materials began coming their way. Their GoFundMe raised £30,000, or about $38,000, while their Instagram account amassed 300k subscribers.
In early July, the two got a visit from the inspectors who officially cleared the house for habitation, and their five-year story finally came to a warm and cozy end.
You can read the original article at www.goodnewsnetwork.org