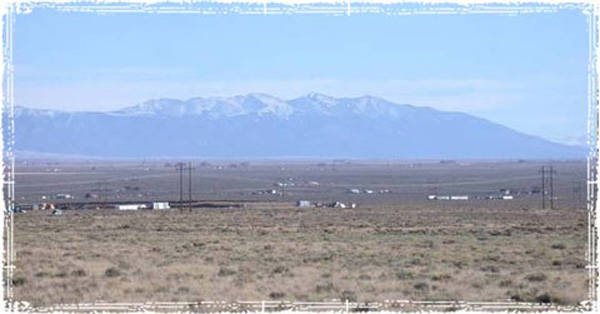 "It's something we've reported on many times in the past – government agencies trying to regulate Off-Grid living out of existence. Throughout the country, local zoning officials have made it impossible for people to go off the grid, in many cases even threatening them with jail time for not hooking into local utilities.
Because of zoning laws that target the off-grid lifestyle, many off-gridders have moved to areas in the Southwestern United States to escape overzealous zoning officials. But this week, off-gridders were dealt another blow in an area of the country that has become a magnet for people looking to live a more self-reliant lifestyle.
During the last couple of years, Costilla County, Colorado has seen a huge influx in people moving into the San Luis Valley – most of who have moved there to live off the grid. A combination of cheap land, lax zoning regulations, and a community of self-reliant individuals has brought in a large number of off-grid homesteaders into the area. But that life-style is now being threatened as government officials move to make it illegal — something that is becoming a real problem for those who are looking to buy rural land.
Costilla County, Colorado bans camping on your own land; Zoning Officials attempt to make people hook back into the grid.
Last week tensions reached a boiling point, as a scheduled county commissioners' meeting in San Louis, Colorado, turned into an ugly shouting match between sheriff deputies and off-grid homesteaders. The conflict comes as the county is attempting to ban camping, and force off-grid home owners back on to the grid."
More at the source: SHTFplan.com
This is a disturbing trend as you can see by these related videos:
Off Grid Living Now Illegal!
This Man Fought for His Country, Now He's Facing Arrest for Living Off-Grid on His Own Property
The politicians behind this fiasco need to be kicked out of office immediately, maybe even with a recall election. It's highly likely their stupidity will bring an end to their short, ill-fated careers. They might have been able to get away with this in a more affluent county, but Costilla county is not exactly a ski resort type of place. Almost certainly the number of blue collar workers/average Americans there far outnumber the wealthy. Fact check on Wiki: "The per capita income for the county was $10,748. About 21.30% of families and 26.80% of the population were below the poverty line." The population is about 3,500 so obviously there's only a handful of people who make sizable incomes.
What a joke – the Costilla county website says "As Colorado's first county, we strive to be first in service." [as long as you make over $200,000/year and go along with whatever we say]. Kick these bums out of office NOW! and send a message loud and clear to other counties who may try something similar. Also be sure to read the comments below the article to learn more about what's going on there and get ideas on how to put an end to this madness.
Jan. 8, 2016 update to this story: How the Real Patriots Dropped the Ball with Costilla County, Colorado. According to Alex Ansary's YouTube channel, it seems the situation is unresolved and many landowners are being evicted from their land under threat of arrest. Interesting side note – in this video Alex Ansary says he wants to build an earthbag house on low cost land in the area. He had his heart set on building in Costilla county, but due to the recent problems there he's unsure of where to move.
This story at The Daily Matrix says Costilla county has backed down on requiring water, septic systems and electricity for building permits. However, the problem of obtaining camping permits on your own land is still unresolved. The previous source mentioned above (Alex Ansary) said the Land Use office is closed and is not responding to calls. This leaves people in the lurch since they're not able to determine what's going on.