This is my annual video update of our forest garden. I'm calling it 'Forest Gardens as a Hedge Against Drought' for reasons I'm about to explain. Right across the road from our garden you can see the barren, dry rice fields that are normally under water and lush with rice this time of year. Now they're brown with dying weeds. It's so bad that many farmers aren't even plowing and planting. This is the worst rainy season in 15 years and yet our garden is still very lush. It's not growing as fast as when it rains because plentiful rain softens the subsoil so roots can grow more readily, but our forest garden is still a lush oasis as you can see in the video.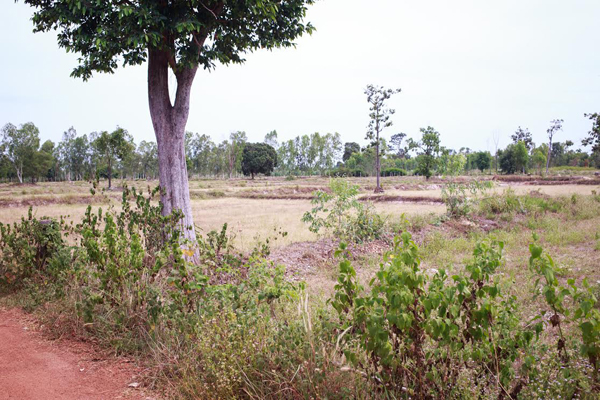 Multiply this simple forest gardening concept millions of times all over drought affected areas and you would see massive positive economic and environmental change. There would be food security, better health, more jobs and much less poverty. Everyone would benefit, not just a few. And instead of gradually depleting the soil until it's trashed (which is the norm), you would continuously improve the soil until little or no fertilizer or watering is needed, just like a natural forest. It's unconscionable how modern agriculture with energy intensive inputs, chemicals and mono cropping depletes the soil and pollutes the environment. It's a crime against nature and humanity that has to be stopped.
YouTube
More videos about our forest garden and sustainable homestead on our YouTube channel. Compare how our garden looked two years ago to how it looks today! Very funny!