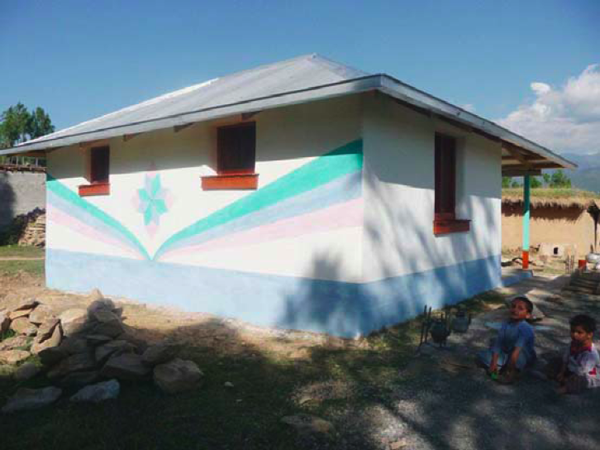 "After the 2005 Kashmir earthquake, Pakistan Straw Bale and Appropriate Building (PAKSBAB) was set up to protect people's homes against extreme weather conditions. More recently with the catastrophic earthquake in Turkey, I am reminded of the value of homes and family.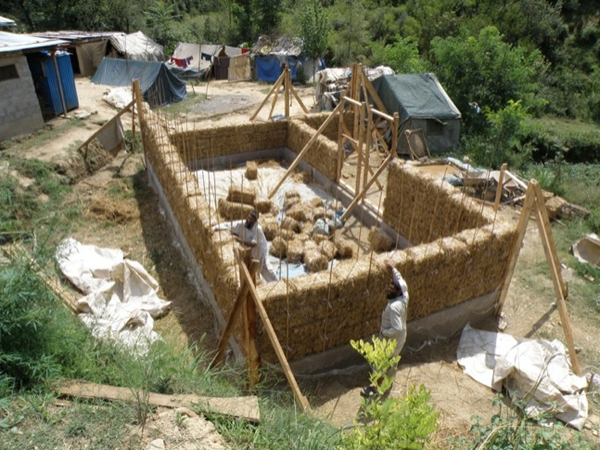 PAKSBAB invests in creative micro-financing, giving the local community innovative design solutions to semi-independently construct energy efficient houses. A training period enables families directly affected by the earthquake to build their own houses using refined natural materials, and locals are recruited to participate in developing the community.
Since 2006, PAKSBAB has trained fifty people and constructed twenty-six straw bale buildings in Pakistan's Khyber Pakhtunkha province. Construction expertise is passed forward as disadvantaged Pakistani families are educated in the necessary steps to build their own straw bale homes. The Community Development Program (CDP) in 2007 did just that, providing all the necessary materials, training and financing to the poorest socio-economic group in the region."
Read the entire article for free at the source: Green Prophet.com
PAKSBAB gravel bag foundations and straw bale houses have passed US testing for earthquake resistance.