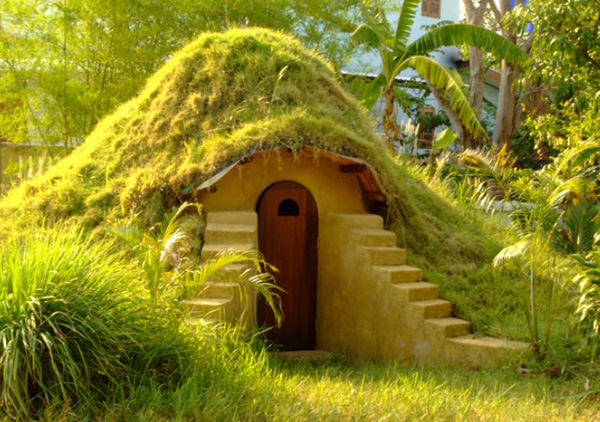 "We're not sure if J.R.R. Tolkien inspired all 9 of these abodes, but we do believe they're all Middle-earth worthy. From sod-covered cottages to a snazzy woodland pad, all these fanciful spaces would make a hobbit feel at home. FYI, Bilbo Baggins will return to the silver screen in, "The Hobbit: An Unexpected Journey," on Dec. 14.
Earthbag domes like this one make great garden sheds, studios, chicken coops, and houses. They're made using polypropylene rice bags or feed bags filled with soil and then stacked like masonry. The small dome shown here is for storage and costs only $300 to make. You can check out this unique building technique on Instructables.com."
Source: House Logic.com
National Association of REALTORS
Note: The bamboo behind the dome is now over 3 stories tall. It's starting to feel like a forest back there. And the grass on the dome is so thick and tall that almost no weeds can grow.
My dome made it into The Best of Instructables. Copies are now available.