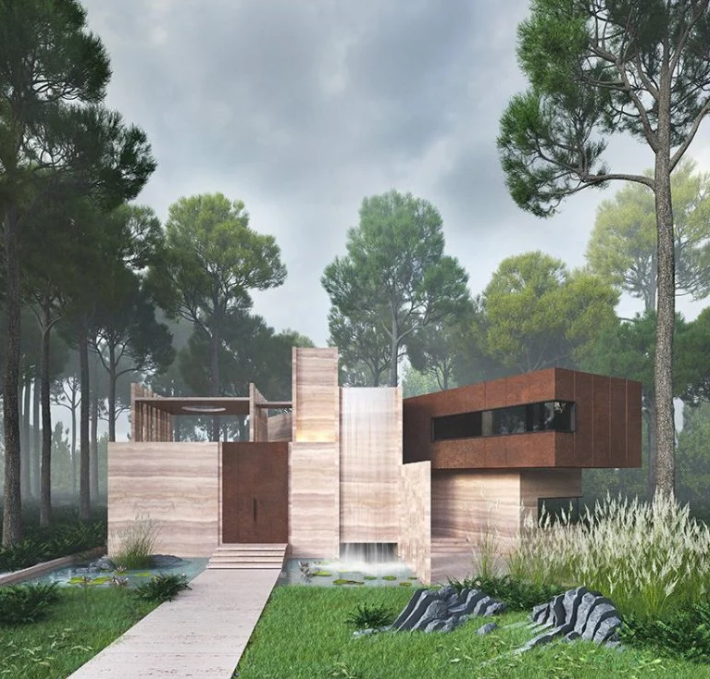 This 'shift-ing earth' project is a residence that was conceived by Morphlab and set in the middle of a dense forest in India. They considered factors like sun, wind and vistas to generate a design which pivots around a tree, with its spaces shifting and stacking around it.
All of the spaces were designed with a body of water around them, providing relief and comfort from the tropical climate. A stone pathway leads through the greens and bridges over the water at the front of the house, leading to the entrance. At the entrance, water cascading into the front creates a therapeutic sound.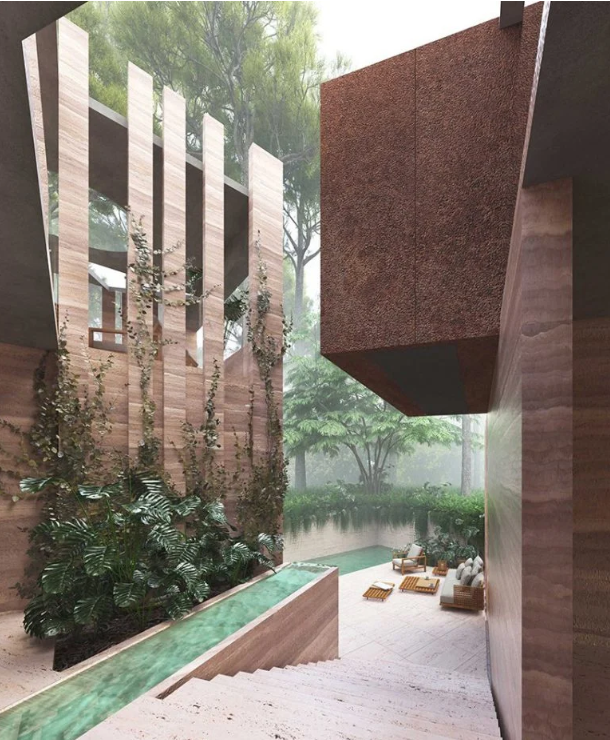 Living spaces overlook the pool area where water from the front of the house pours down into the pool. Part of the pool retains the natural rock found during the excavation process. all bedrooms are placed towards SW of the house aligning with the prevalent wind direction and helping to cool the space.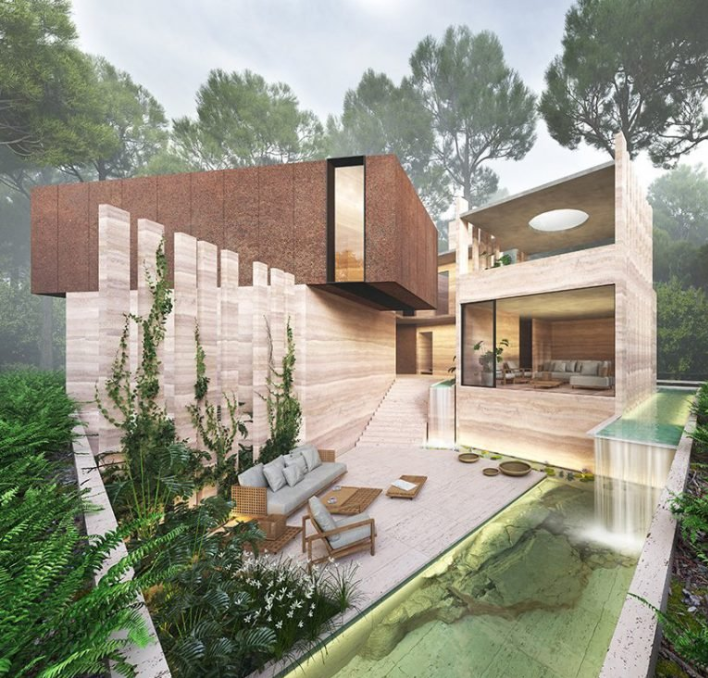 The earth that was excavated from the construction process was rammed into formwork to make the walls that resemble a section of sedimentary rock. The use of rammed earth as the main material promotes sustainability. Oxidizing corten steel panels provide protection to the upper bedrooms directly exposed to weathering factors, while the living areas are opened out to look over the surrounding forest. The core materials used to construct the house bare themselves as the finishing textures.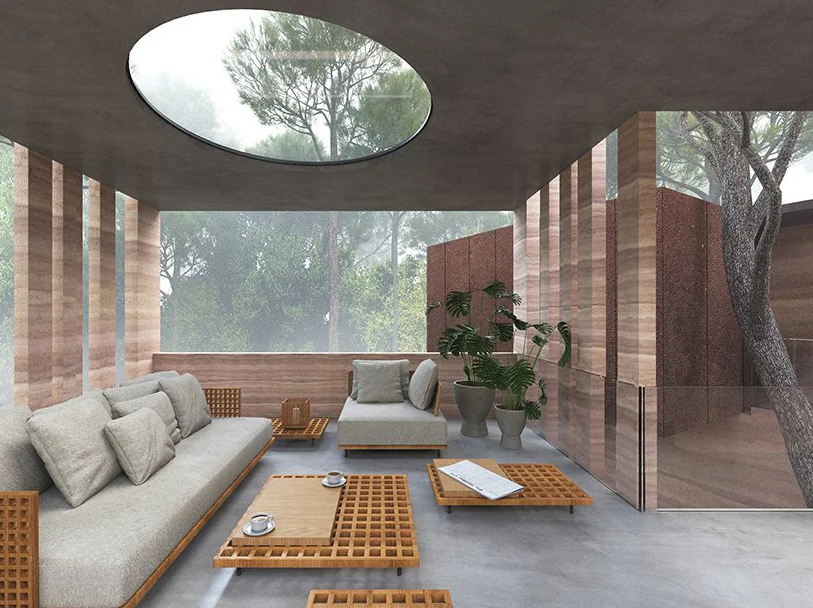 all images courtesy of Morphlab
You can read the original article at www.designboom.com