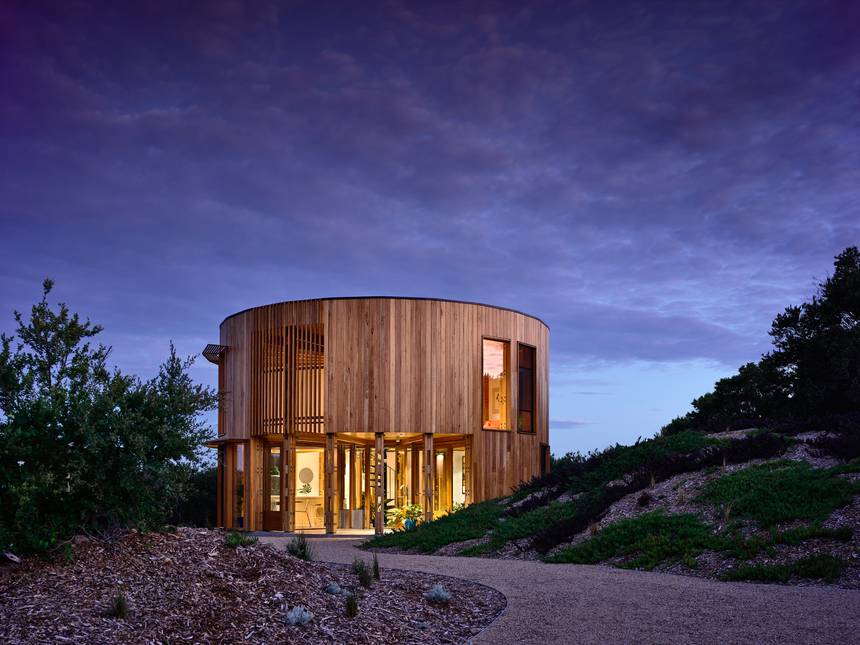 Austin Maynard, the Australian architects who designed this St Andrews Beach House say that, "Beach houses exist for simple relaxation, an escape from the city, for quietude and downtime with family and friends. It should provide contrast from day-to-day normality, be super low maintenance, relatively self-sustaining and basic, but not without simple creature comforts."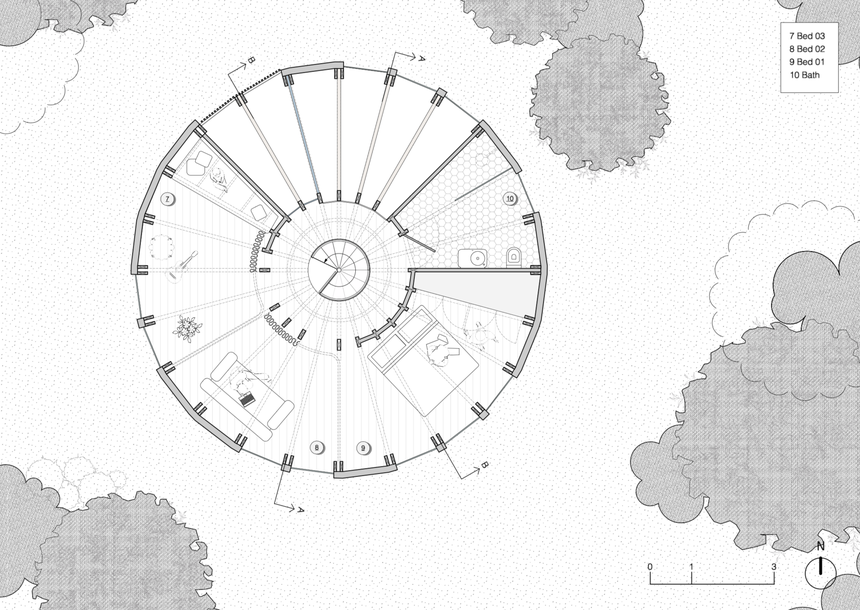 This beach house is basic in some ways; it doesn't even have doors. A central spiral staircase leads upstairs to the bathroom and bedroom zone. The upstairs sleeping area is essentially one bunk room, separated by curtains; the space can also function as a second living or games room.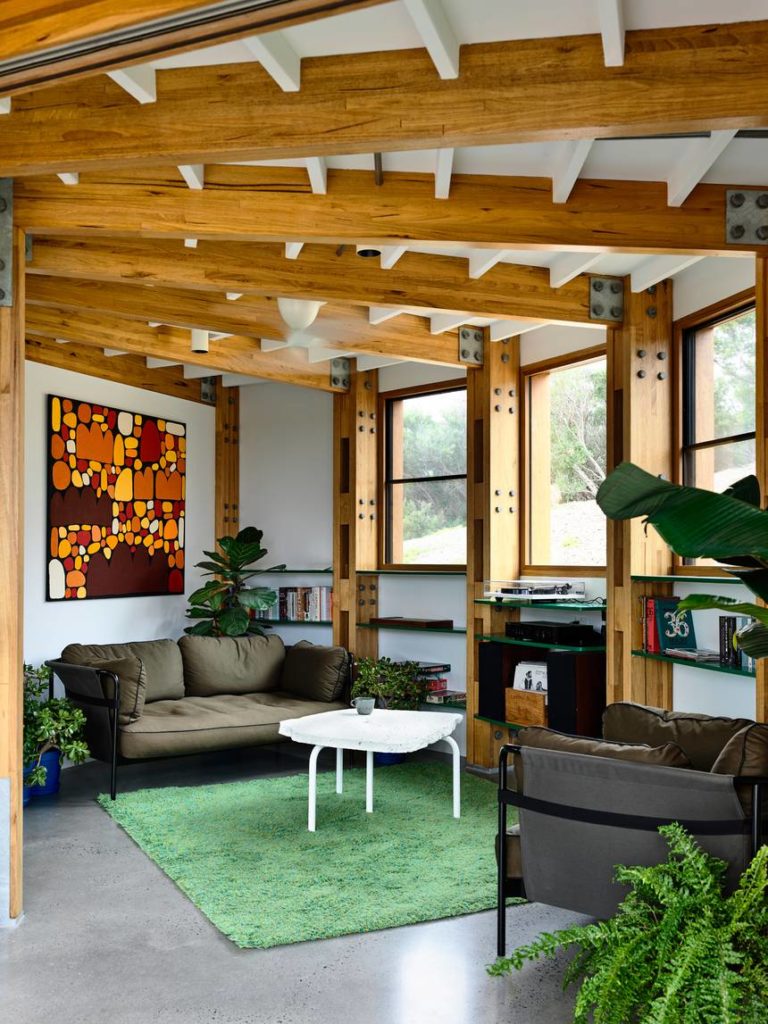 St Andrews Beach House is less than five meters in radius, creating a very small footprint (about 700 sf.) The materials used are robust and designed to weather. Passive solar principals are maximized by the design. All windows are double-glazed. Solar panels with micro-inverters cover the roof, no fossil fuels, no gas. A large water tank collects rainwater, captured and reused to flush toilets and water the garden.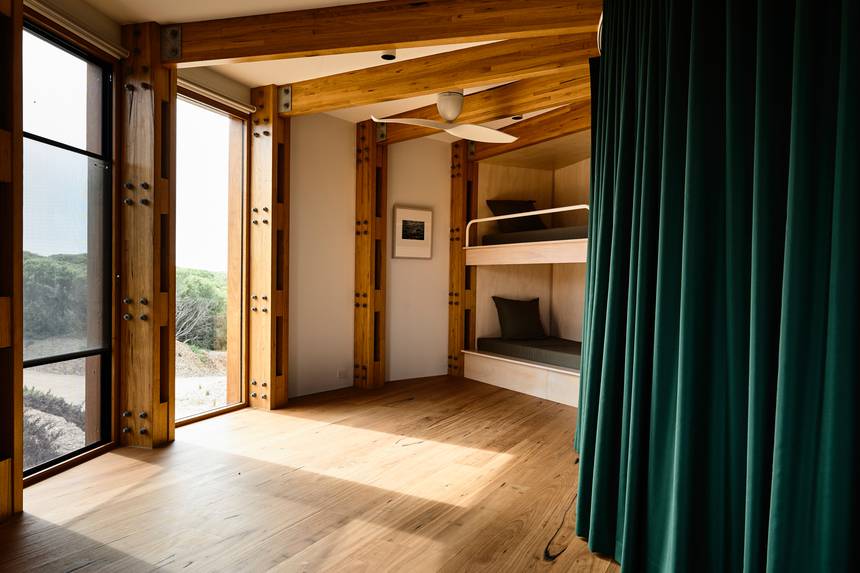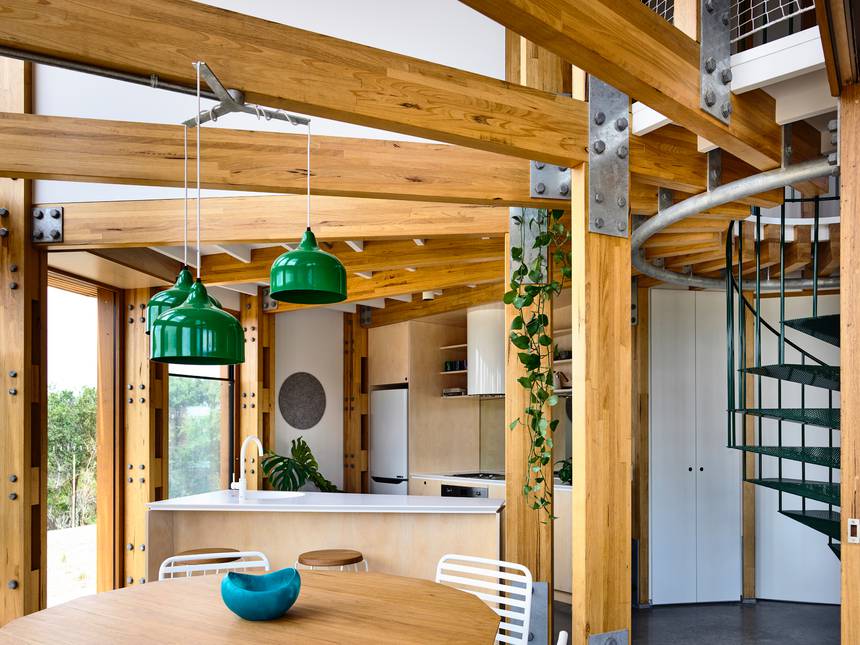 The photos are provided by Derek Swalwell for Austin Maynard Architects.
The original article can be found at www.treehugger.com