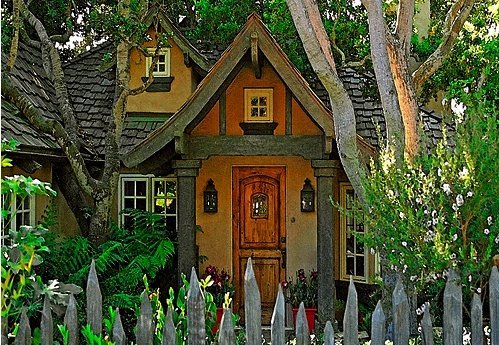 It's not difficult to customize stock house plans to match your style preferences. To get ideas it's helpful and fun browsing good websites for pleasing design details: trim, colors, interesting uses of natural materials, window treatments, roof details and so on. Here are some of my favorite design sites that feature the beauty of natural building materials.
Houses of Carmel
Daisy Pink Cupcake
The Revolution Takes Us Home
Natural / Alternative Building Photo Gallery
Email me your favorite sites and I'll add them here as I get a chance.
Image from Daisy Pink Cupcake