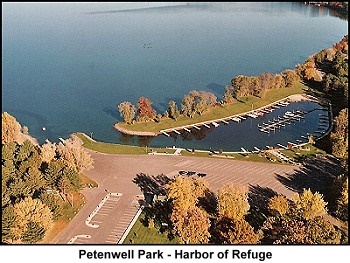 The following comment left by a reader got me thinking about publishing a few blog posts about areas in the US with few or no building codes that allow do-it-yourself alternative building with earthbags, straw bales and local wood, and homesteading. As we've said many times here, building in areas with codes can skyrocket the construction costs ten-fold, which essentially wipes out the savings of using alternative materials. That probably explains why our blog page Counties with Few or No Building Codes has always been our most popular page.
Hunter Rose: "Look into Adams County WI, which is located in central WI near Lake Pentenwell (the second largest freshwater inland lake in the state). There are many unincorporated townships and building codes may vary but most have little to NO codes. Our friend has 3 acres in the Big Flats township and there are no codes. We are in the process of buying acres in the same area through Landman.Com (or Landman.Net?). There are ATV and snowmobile trails (over 200 miles!), within an hour commute to various larger towns (Wisconsin Dells!!) Great area for families."
Image source: Adams County Wisconsin Parks
Note how it's easy nowadays to search for areas like Adams County. You can find county websites with code info and population stats, cruise Google Earth, search online images and real estate sites, look for jobs in the area, etc. Adams county looks particularly appealing to me because of the large amount of public space for hiking and camping.