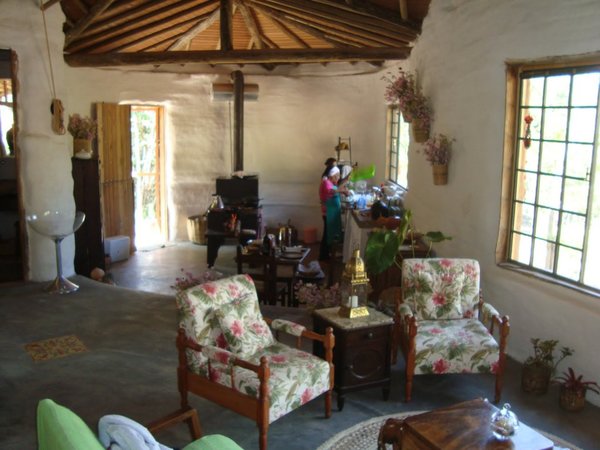 Here's another wonderful project by AUWA Earth. We've profiled them before, but this little house caught my eye when browsing their website again. And by the way, check out their slideshow that shows a very fast earthbag building system using raschel mesh tubes.
"This project was for a private client wanting a weekender in the mountainous state of Minas Gerais. The house was constructed over a period of 3 months and was one of our first earthbag houses, meaning that many new techniques to do with this were still being tried and tested. You will notice that there are no buttresses what-so-ever and very large openings for the windows and doors – not usually recommended! But this was a very successful project, completed on time and with no complications and now well loved by its owners."
AUWA Earth
Click the Projects link on their site to see more earthbag projects.