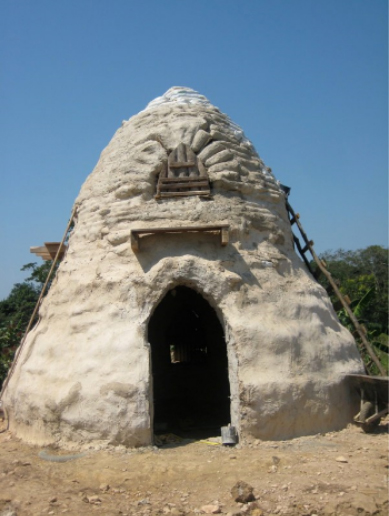 This project (and text below) is from Barzakh Falah, an orphanage under development in Belize.
As a developing country, Belize struggles to overcome many challenges and social issues associated with the country's state of poverty. There are currently about 5,500 abandoned children residing within Belize, many of whom are victims of abuse, neglect, and prostitution (UNICEF, 2007). Presently, there does not exist sufficient infrastructure to house and care for all of the abandoned children within Belize.
The Founders of Barzakh Falah were always receptive to the situation of abandoned children from the result of Belize's growing social woes. Even before becoming husband and wife, Mrs. Nefretery Nancy Marin founded and directed the Miss Rainforest International Pageant and for over five years worked hard to gain the support and love of the community for the cause of the Pageant; to raise awareness of the delicate existence of our rainforest and the need to protect and provide for abandoned and orphaned children of Belize. In 2007 Nefretery was bequeathed twenty five acres of patrimonial farm land that became the starting point for this project.
Mr. Jaime Marin, pursued a degree in Architecture which has helped him apply his passion for the built environment and has brought him to presently test the use of sandbags for low income housing. The main structure for Barzakh Falah is a design developed by him that uses a solid four feet wide load bearing wall made of sand bags at the core and buttressed by large rocks mortared to a slope holding up a thick earthen roof.
Note: Jamie was the earthbag trainer for the first school at The Hope of Haiti. According to their website, he did a wonderful job training the local work crew, which has gone on to build a second earthbag school, and comes highly recommended.