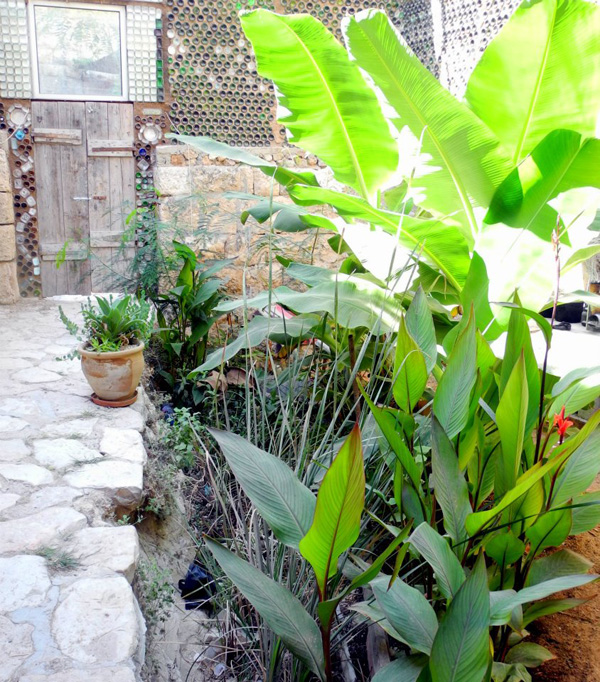 Many natural builders are moving to rural areas to escape the hustle, bustle, pollution, high costs and, of course, oppressive building codes. Sometimes the areas they move to are very arid. Constructing man-made wetlands can greatly improve the environment around the home as evidenced by the accompanying photos. With a bit of time, effort and research, you could create a mini oasis that cools your home, supplies healthy food, and adds colorful and scented flowers that attracts wildlife such as birds and butterflies. And who wouldn't want a cool, beautiful, relaxing place to hang out when temperatures are sweltering?

"A constructed wetland or wetpark is an artificial wetland, marsh or swamp created as a new or restored habitat for native and migratory wildlife, stormwater runoff, or as required mitigation for natural wetlands lost to a development. Natural wetlands act as a biofilter, removing sediments and pollutants such as heavy metals from the water, and constructed wetlands can be designed to emulate these features."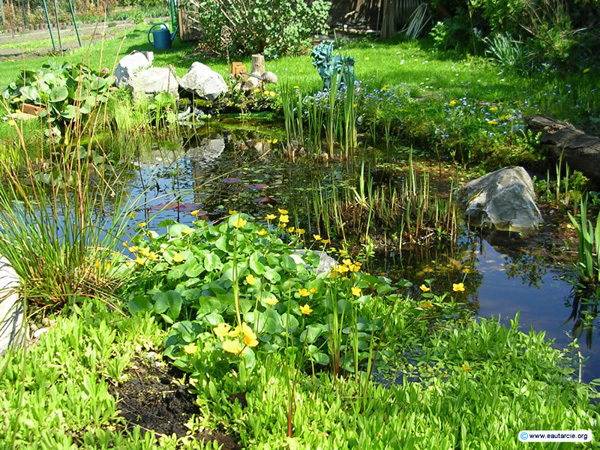 Source: Wiki
Image source: Bustan Qaraaqa
Image source: Wiki http://en.wikipedia.org/wiki/File:Flowform.jpg
Image source: Eautarcie
Related:
Rainwater Harvesting by Brad Lancaster
Low Cost, Beautiful Water Features
Greening the Desert
This is another Zafra inspired topic.