Most earth structures such as adobe are located in hot, dry climates. But what if you live in a cold climate and want the benefits of low-cost earth building techniques? Earthbag building has the unique advantage of providing either thermal mass or insulation, and therefore can be adapted for cold climates with an insulated fill material. Scoria, pumice, perlite, vermiculite or rice hulls could all be used for insulation.
One possibility is to add a seam lengthwise down earthbags or polypropylene tubes to divide them into two compartments. The outer part could be filled with insulation; the inner part with soil. This would create an insulated wall with thermal mass on the interior. For many situations, this is an ideal wall system.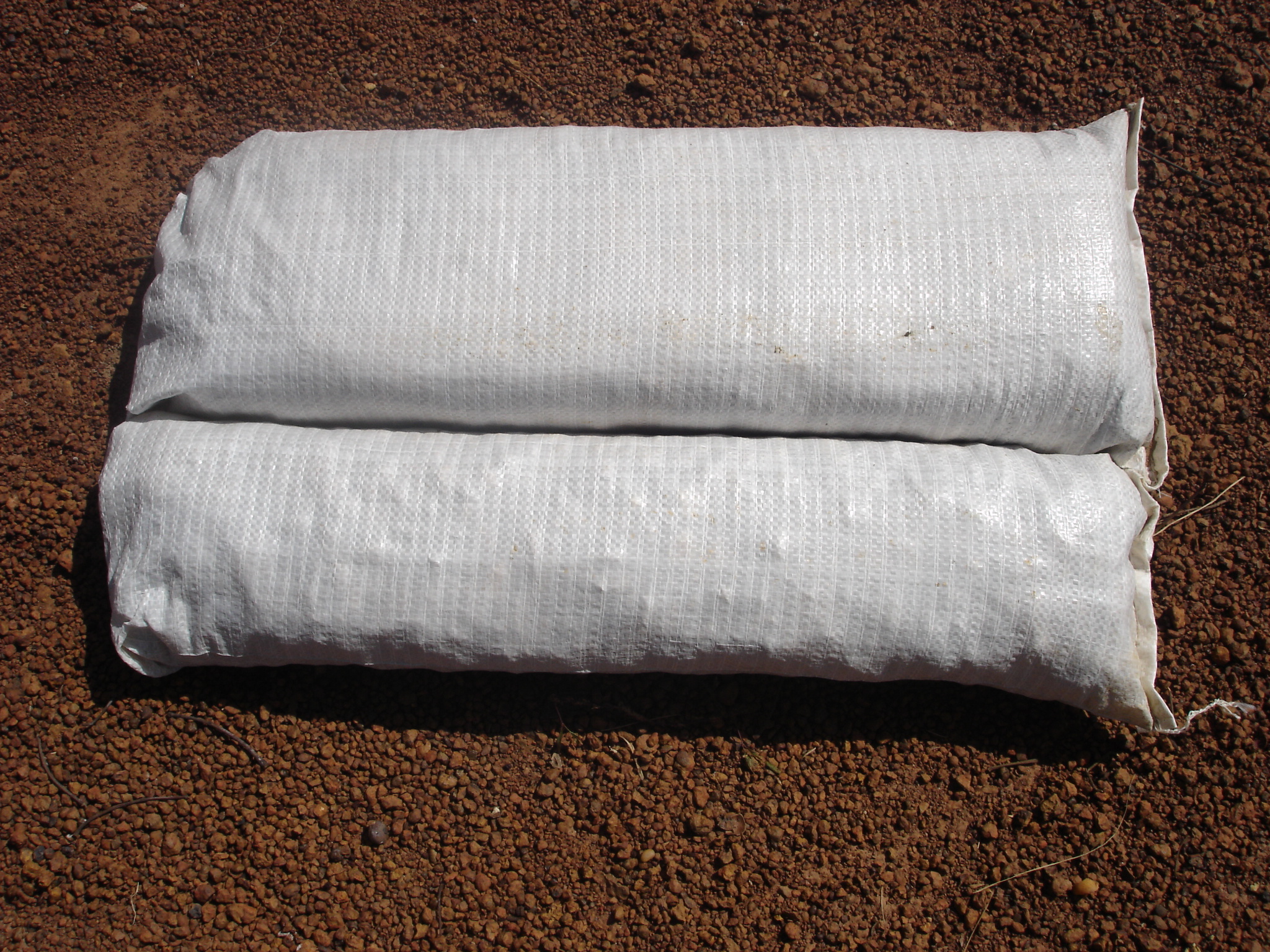 The placement of the seam could vary, depending on the climate. In a mild climate like New Mexico, I would add about 4"-5" of insulation on the outside. This would provide about R-10 insulation. In a slightly colder climate the seam could go down the middle (50% insulation/50% soil).  In extremely cold or extremely hot climates I would fill the bags with 100% insulation (or all earth in a hot climate if insulation wasn't available).
To read the entire article, go to SearchWarp.com.