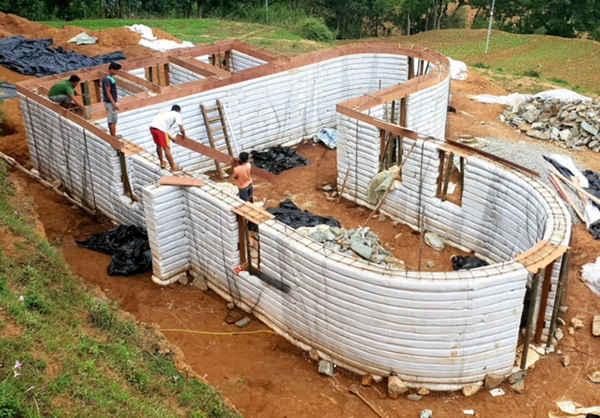 Yesterday we got a comment by an earthbag builder who was harassed and given the 'run-around' by building code officials while building his earthbag home. Here's part of my response to what Phil had to endure.
Owen: Sorry they gave you such a hard time. Maybe you should send them links to stories of how earthbag buildings were the some of the only buildings left standing in the worst hit earthquake areas of Nepal such as Sindhupalchok. Now earthbag building is code approved in Nepal and hundreds of new buildings have been completed. NGO's in Nepal that build with earthbags have the enthusiastic support of Nepal's engineers' association! I know because I spoke to them. They even helped us get official earthbag code approval from the government building department. So my conclusion is many American engineers are uninformed. They may see it as a niche building method that's not worth their time investigating, but that doesn't mean it's not safe.
Please support Good Earth Global and other partners doing similar good work. Unlike big, established 'top heavy' NGOs, virtually all donations go to actually helping people. They also accept volunteers and provide low cost training there.