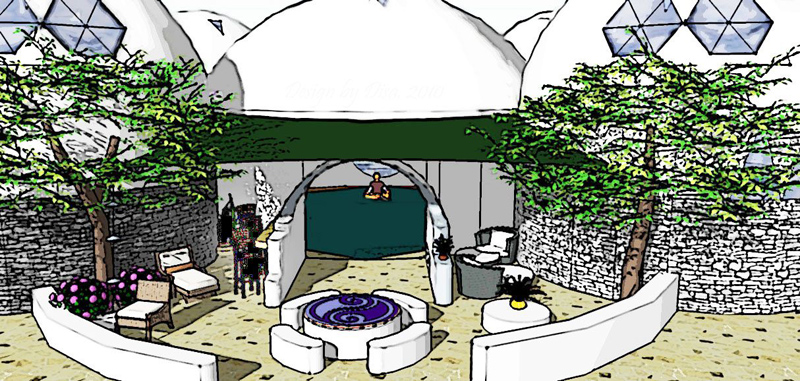 I just met Disa and Rey at my latest earthbag workshop. I was really impressed with their dojo design and wanted others to see it.
The Dojo and Wellness Center design is an adaptation of Cal-Earth's eco dome. Our dojo will be built first at the center, and gradually we will build our living quarters around it. Our dome will be much bigger than Cal Earth's and will not support an earthbag roof, so we are thinking to construct a geodesic dome roof covered with lime plaster or flying concrete.
We have a sea view so we would like a second floor. The walls are 4m high and the top of the dome is another 4m. The kitchen will be outside, and the toilets and shower separate. The toilets will be solar composting and all grey water will be re-cycled. We also aim to make use of wind, solar and wave energy available to us.
Our land will be located on Panglao Island, Bohol, Philippines. We hope to secure the land and start building in 6 months to a year's time. We will be running workshops and practicing our skills and theories on 5 small pixie dome houses in the 'garden'. Anyone wishing to see our progress in real time or contact us directly should join our Facebook site Rey and Disa's Earthbag Dojo page.