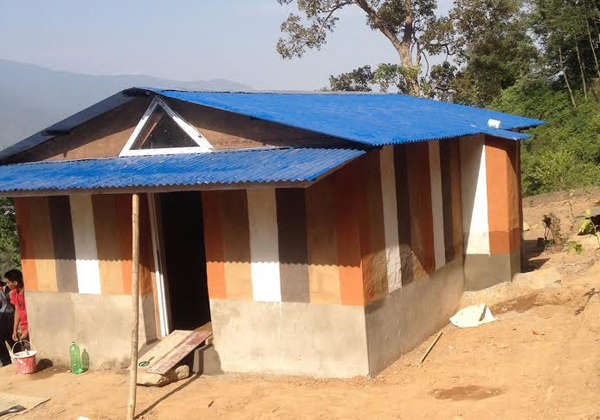 "Now Kathmandu's outskirts also have an earthbag building! It will be used as an after-school house for the children of Goldhunga, a village located 30-minute drive from Thamel, in Kathmandu. It will be soon filled with computers, books and other supplies. Its size is 10x15ft and it is composed of one room and one floor.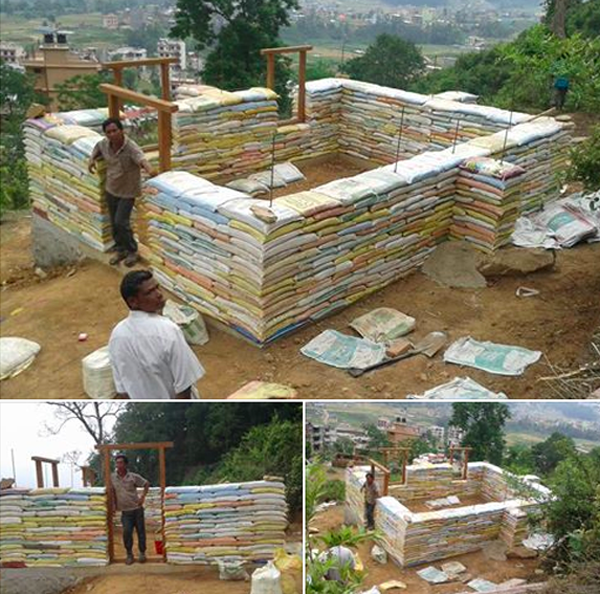 The building started in the aftermath of the earthquake that hit Nepal in April. It's on government land. It was funded by Phulkharka EQ-Support Fund, created under the Holy Himalaya social support project. Jyoti Adhikari, team leader of the Holy Himalaya Group, told me " it is house for hope… on the sad memories of the earthquake". Joyti thinks this new building should be a model house and he hopes it will give many local people a good idea of how to rebuild their homes or shelters. The way it was done – many people working all together – also offered the local people a good example of how they could team up to support their own people and area. The work started on May 3rd, so it took a little bit less than a month to complete the building. A lot of workers coming from the local community took part in the building and food was offered all the way along. Jyoti says two engineers from his team learned everything about earthbag building techniques from Owen Geiger's earthbag building guide. On June 5th this after-school building was inaugurated, and many politicians attended the event."
Special thanks to Alice and Anu of Help Himalaya Adventure Girls for this story.