This Slovenian rammed earth house, topped by a green roof, was conceived by three architects as part of a competition. The lifted roof takes shape as a green canopy, blending the rammed earth house with the surrounding forest and protecting the rammed earth walls from water damage. The roof is used as a shading element, overhanging the south facade and letting the winter rays in while blocking the strong summer sun. Solar panels are facing south on the roof.

The angular walls will be built by using a timber framework with the rammed earth as infill. Windows are minimized to decrease heat loss while reflecting the bare aesthetics of the rammed earth.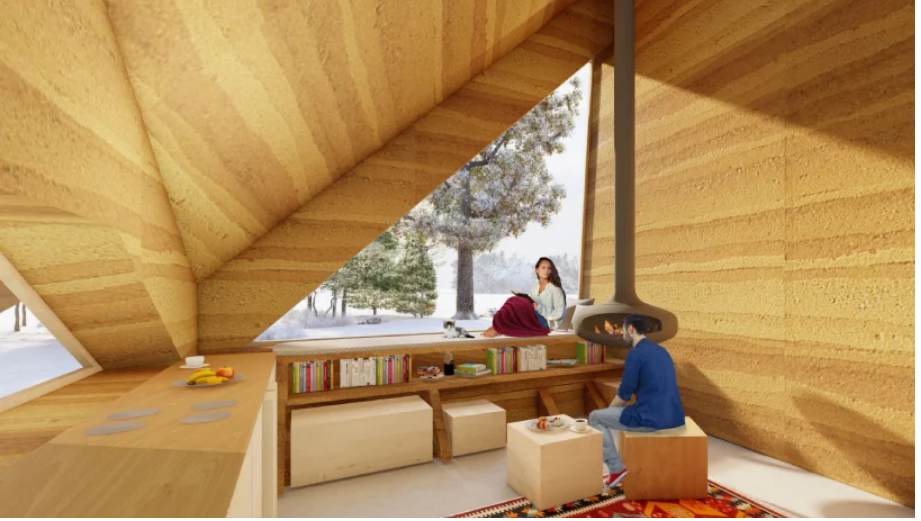 People can watch the sunset from both the living and the sleeping areas. They can also watch the stars while in bed and they can see the first rays of light coming from the east.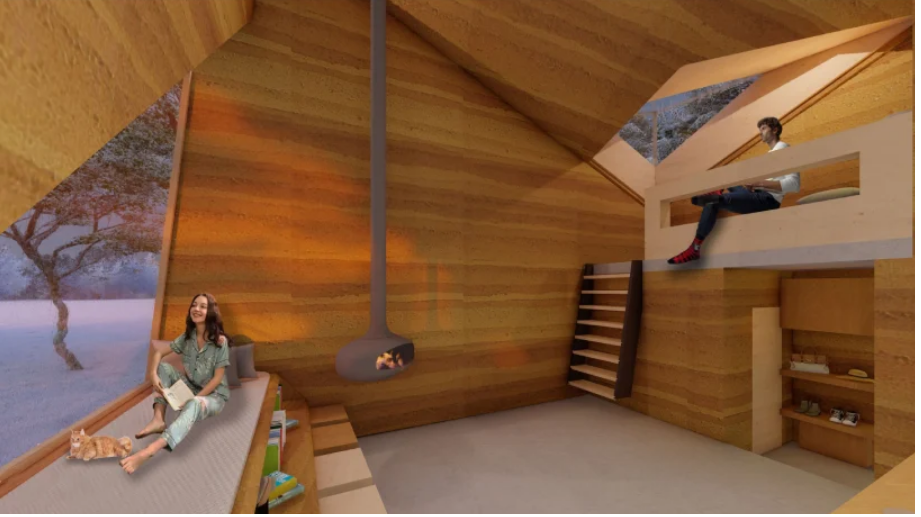 You can read the original article at www.designboom.com