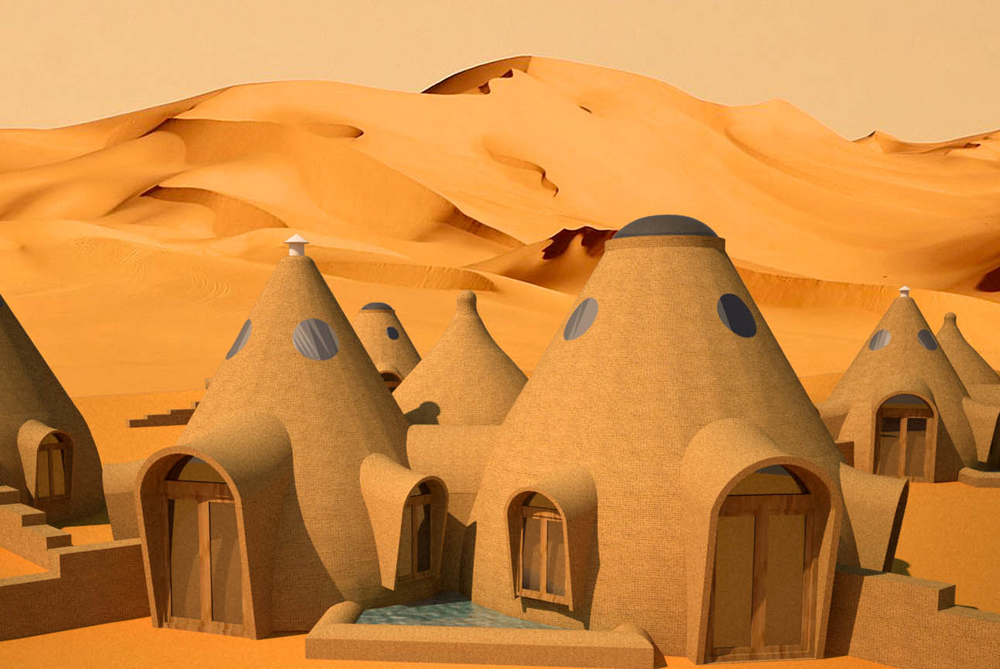 The Enviro Dome plans have been tweaked over and over and the final version posted to my Earthbag House Plans site. This plan has always been one of my most popular designs.
An ideal starter home, this plan is easy to extend or even create large dome clusters. Compact, but highly livable, the Enviro Dome has everything you need. Two lofts add 235 sq. ft. extra space for sleeping, home office, living or storage. Additional storage options include space inside benches, a cedar chest at the foot of the bed, and an armoire or dresser north of the bed. The Enviro Dome is perfect for the beginner do-it-yourselfer who wants to build their eco-friendly home at the lowest possible cost.
Readers have asked for a larger two bedroom version and so I've created Enviro Dome 2. This design adds a second bedroom and closet on the right.
An optional larger dome behind the master bedroom is available if you want a walk-in closet and laundry.