When Erik moved into his new house in Portland, Oregon he was faced by a sterile-looking commercial swimming pool that didn't fit his aesthetics. He would rather have had a nice organic pond there instead.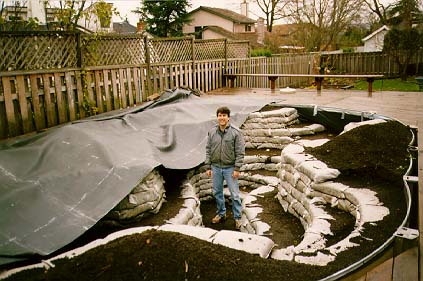 So Erik decided to convert the pool into a pond by re-contouring it with earthbags, and his results are quite lovely!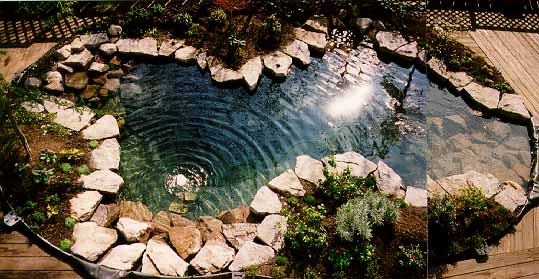 You can find out more about this at earthbagbuilding.com.