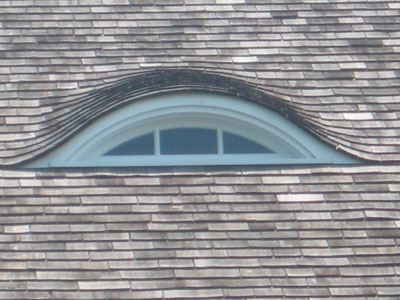 Definition: "Eyebrow or eyelid dormer [and window]: A low dormer on the slope of a roof. It has no sides, the roofing being carried over it in a wavy line. The bottom of an eyebrow dormer is flat and the top is curved. Like skylights, dormer windows are a source of light and ventilation for top floors, but unlike skylights (which are parallel to the roof surface) they also increase the amount of headroom in the room and allow for more usable space."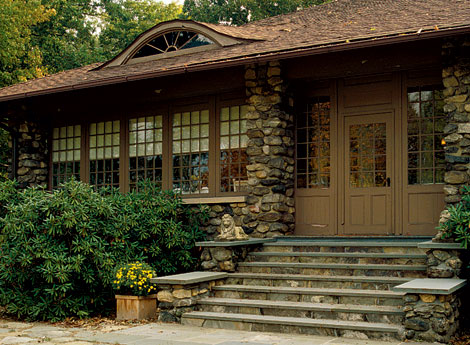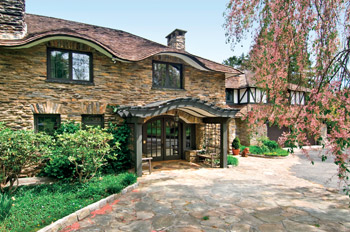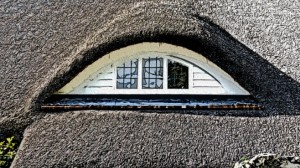 Source: Wiki
Image source: The Eyebrow Construction Company (more good photos, and they sell pre-built eyebrow windows)
Image source: Arts and Crafts Homes
Image source: 10 Most Beautiful Homes in Westchester (nice pics)
Image source: Gelotte (nice pics of luxury homes)
Eyebrow windows would look perfect on the Hobbit House loft.