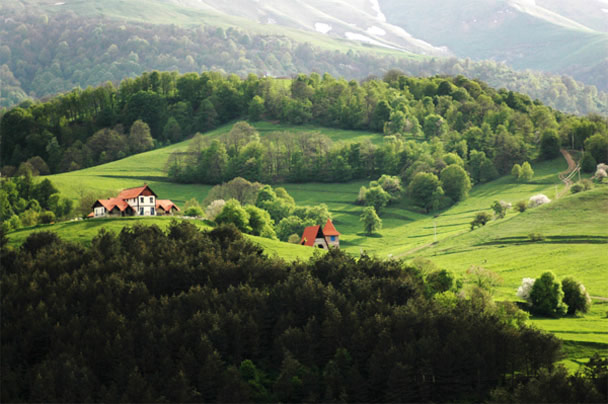 Most of our blog posts focus on one narrow topic. From time to time it's good to look at the bigger picture and summarize the most important reasons for breaking free of the system. It's all about creating a better life.
– Build your own home with sustainable materials to save tens of thousands of dollars and help protect the environment.
– Opportunity to live debt free and simplify your life. This not only saves you money, it frees up spare time so you can do the things you really want and **Be Happier**.

– Independent, self-sufficient living. This includes being better prepared for disasters.
– Live in a community of like-minded people.
– Natural buildings are more beautiful and don't offgas toxic fumes like homes built of manmade synthetic materials.
– Renewable energy can save you thousands of dollars and cause less pollution.
– Grow your own fresh, healthy, better tasting organic food.
– Overall healthy lifestyle – more active, fresh air, quiet, peaceful, less pollution, no chemicals in the water, less stress, better environment for raising kids, more in tune with nature (see the stars at night, observe wildlife, etc.), more time with family and friends.
Image source: EarthEasy (good summary about buying homestead land)