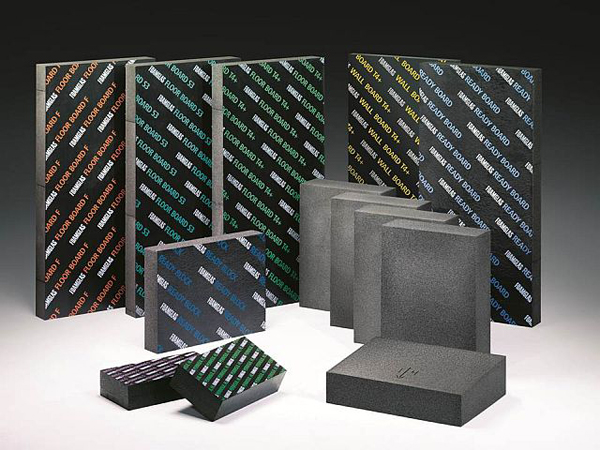 We're starting work on the Wiki Natural House project in the UK. At this point it looks like we will use three foam glass products: foam glass blocks, foam glass insulation board under the slab floor and foam glass gravel in the tires. This plus the straw bale walls plus R-40 roof insulation and good windows will give us a superinsulated house.
From the Foamglas website:
"Foamglas® is a high-quality thermal insulation material manufactured primarily from recycled glass (>66%) and natural raw materials.
Benefits:
– Waterproof, consisting of closed cell cellular glass. Does not absorb any moisture and does not swell.
– Cannot rot and is pest-proof because it is inorganic.
– High compressive strength even with long-term loads due to its cell geometry without deformation.
– A1 non-combustible (to BS EN 13501), consisting of pure glass. In the event of fire, does not develop smoke or toxic gases.
– Vapour-tight, consisting of hermetically sealed glass cells. Constant thermal insulation value over decades. Prevents the penetration of radon.
– Dimensionally stable; neither shrinks nor swells. No warping, buckling or creep.
– Low coefficient of expansion, nearly equal to that of steel and concrete.
– Resistant to organic solvents and acids because it consists of pure glass.
– Free of environmentally damaging flame-retardants, protection agents, propellants and consists of over 66 % of high value recycling glass. Only regenerative electricity is used in the manufacturing process.
– Biological influences: Resistant against microbes as well as against rodent and piercing animals, insects/ vermin."
Foamglas home page
Image source: http://www.ribaproductselector.com/ImageHandler.ashx?image=/docs/4/05864/external/images/FOAMGLAS-FoamglasBoards_create.jpg