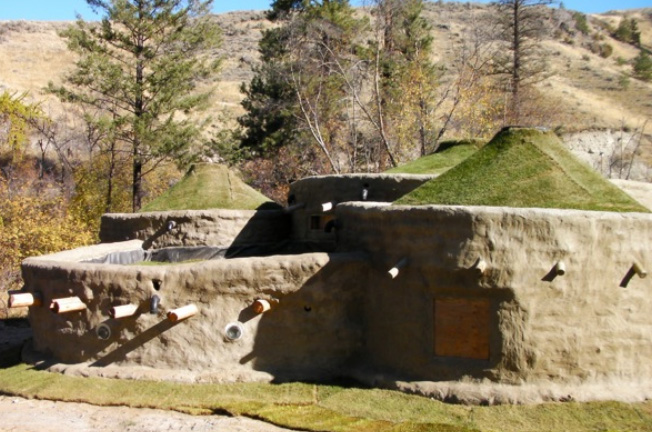 Today's post is from Eco Friendly Shelters. You know, it's one thing to talk about the excellent fire resistance of earthbag structures in the abstract, but I'm sure living through a forest fire would be much different — possibly life changing. As bad as these experiences are, they get people thinking really hard about what choices they have.
"When a forest fire in the vicinity of our project burnt more than 30 log and stick-built homes and cabins, owners quickly realized that insurance companies either paid 50 cents on a dollar or didn't cover the fire due to "Natural disaster clause."
The point is – only a few of them actually did rebuild their homes due to high expense of such construction types (most of them had to finance it – DEBT). Local communities helped the victims with as much as they could, but it was not enough.
Now we are receiving calls from folks who are interested in our prototype as they saw it driving by. They were SHOCKED to learn that the cost of materials was less than $5,000 for this 1,200 sq. feet shelter.
We made sure that ALL the products for our shelter are made in America and we are PROUD to support local communities and businesses."