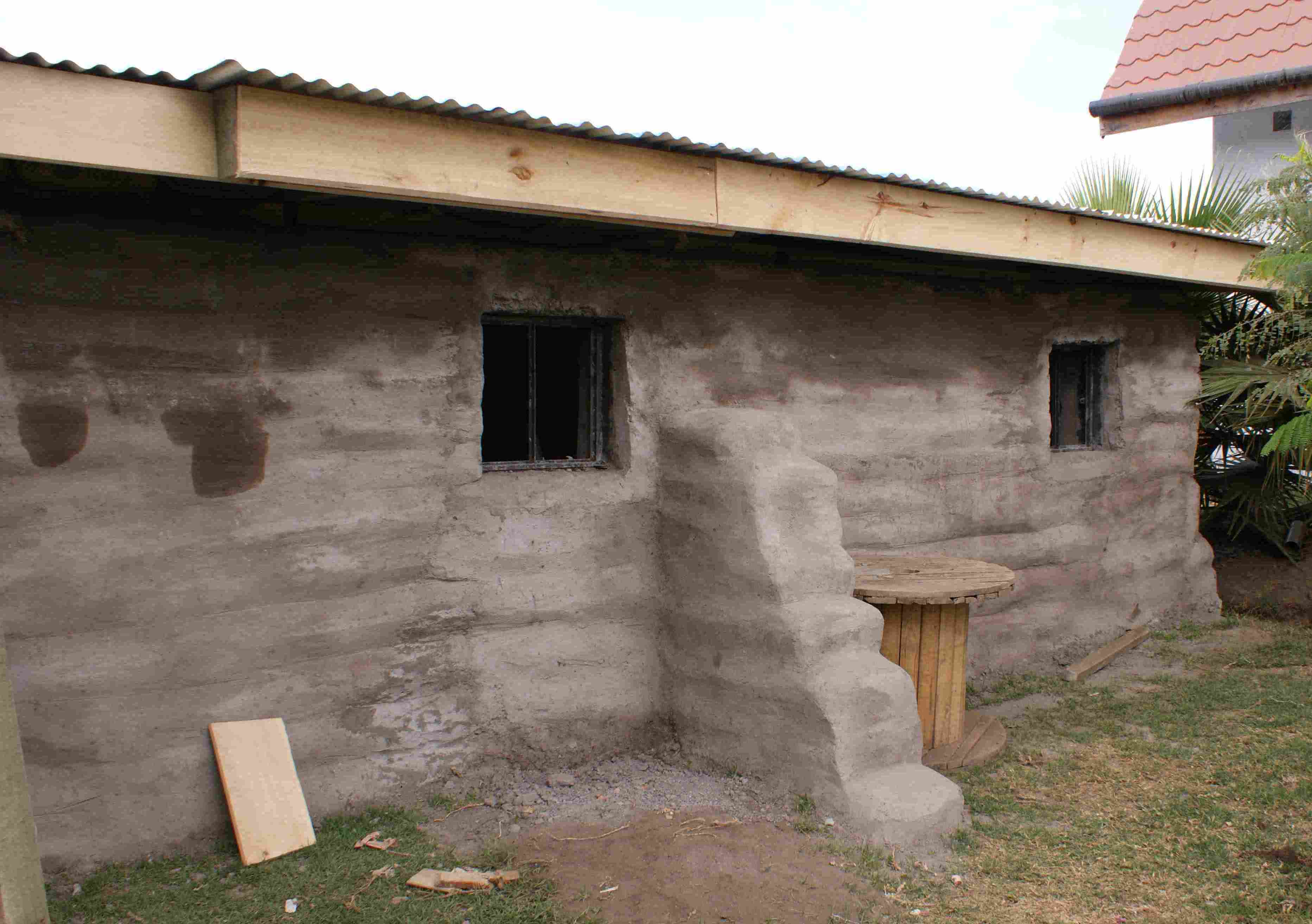 Here's a nice project one of our readers sent in. Text below is from Birgit.
"I just remembered I said I would send you a few pictures of my first experiment with lime mix earthbags here in Tanzania. So far they are "behaving" extremely well, and I am planning to do a "real" house in the near future (I just need to get more confident when it comes to a foundation…). I am hoping to raise awareness and "ring the bell" for earthbag building here in Africa as it would be a great way to do low cost housing for the local people and for people to start small building businesses.
Please find attached some pictures of a lime-earthbag wall and garden house (half done with bricks and half with bags as I wanted to see how the connection of the two works out) – the bags are discarded cement bags. The floor is unburnt clay bricks.
Usually you don't buy ready made windows here but get them made, so I had small windows made which had a metal sheet all around to carry the bags. This way I could put the windows into the wall straight as we built and just build around them, so no need of wooden window forms.
By the way – one more small idea: To make a model of the house I am planning I use Lego blocks. This way I can play with my kids while doing "work" and the legos work well as they are quite wide, similar to the bags. The narrower legos I use for the internal walls, which are made from clay bricks. Doesn't work so well for round structures, but is great for anything linear."
All the best from Tanzania, Birgit