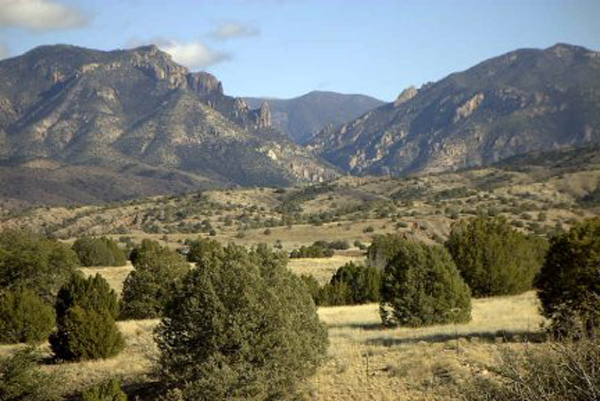 I was really drawn in by Keith Thompson's compelling story in yesterday's blog post and thought maybe some readers would like to learn more about the Gila Wilderness where Keith lives. This is a huge area in southwest New Mexico covering 2,710,659 acres (1,100,000 ha) of public land, making it the sixth largest National Forest in the continental United States. Part of the area, the Gila Wilderness, was established in 1924 as the first designated wilderness by the U.S. federal government.
The real draw to places like this (hundreds of similar places in the US) is a lack of building codes or code enforcement (the codes may be in place but not enforced). Oftentimes a remote area with no power lines, no water lines, no neighbors means you'll likely have far fewer if any codes to deal with. That can slash the cost of construction to maybe 1/10 to 1/4 of a house built to code and make it far easier to build with materials such as earthbags, adobe, local wood, stone, etc. There could be a million tiny cabins like Skeeter's (no way of knowing how many for sure, but there are lots) scattered throughout sparsely populated areas of the western US. One trick is to buy land with an old cabin or trailer already in place (preferably with a well, some cleared land and other amenities) to help reduce code issues. This gives you a basic place to live right away as you plan and save for your next steps.
I've always been attracted to low cost areas near public lands (near national forests, wilderness areas, BLM land), because firewood, hunting, fishing, etc. are nearby and in abundance. Be sure to live outside the main fire-prone areas. Fire is a big risk in areas like this. You'll note how Skeeter lived in an open area near the Gila, not in the forest.


In your search for affordable land, be sure to look for local towns that appeal to you. Everyone wants to get away now and then for some shopping and fun, and you'll need a decent building supply center, hardware store, gas station and other places for basic supplies.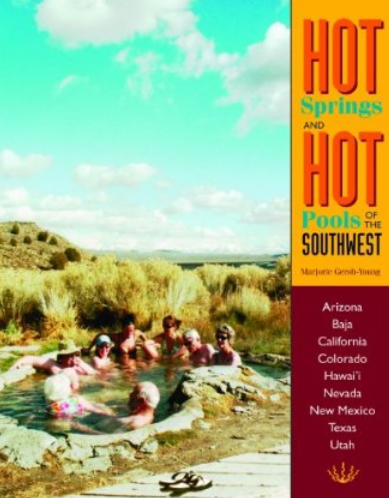 "The definitive guide to remote hot springs, natural mineral water resorts and spas, plus urban hot tubs. Gives complete directions, including GPS coordinates and accurate maps. Includes hundreds of photographs, handicap accessibility, campground and RV sites. Covers Arizona, Baja, California, Colorado, Hawaii, Nevada, New Mexico, Texas and Utah. Companion volume: Hot Springs and Hot Pools of the Northwest."
Gila Wilderness
Gila National Forest – wiki
Gila National Forest
Silver City image (plus extensive city data)
Hot Springs and Hot Pools of the Southwest, by Jayson Loam
Related: Remote Rural Land