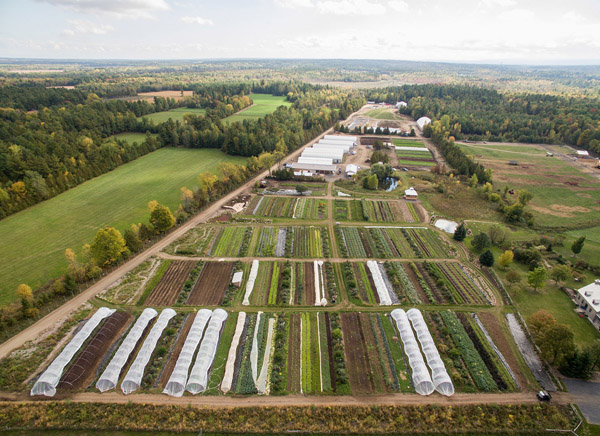 I'm hearing reports of large numbers of U.S. farmers going broke due to economic problems, drought, old age and no children to pass the farm down to, and excessive government regulations. Some newscasters are predicting higher food prices or even food shortages this year (2017) in the U.S.
This might be a good time to buy foreclosed farm land and start a sustainable permaculture farm based on the work of Curtis Stone the Urban Farmer and Jean-Martin Fortier the Market Gardener. Their growing methods have been discussed in previous blog posts. Jean-Martin Fortier is clearly proving his and Curtis' methods can be scaled up profitably as shown in the photo above. Fortier has been contracted by a wealthy land owner to demonstrate exactly that. Fortier's latest large scale farming project is a million dollar operation by the way and will surely draw lots of attention.
The Market Gardener
The Urban Farmer
Both YouTube channels explain virtually everything they do in detail for free.