Walter from LandTrees.net in Panama shares with us his best outdoor lime plaster technique.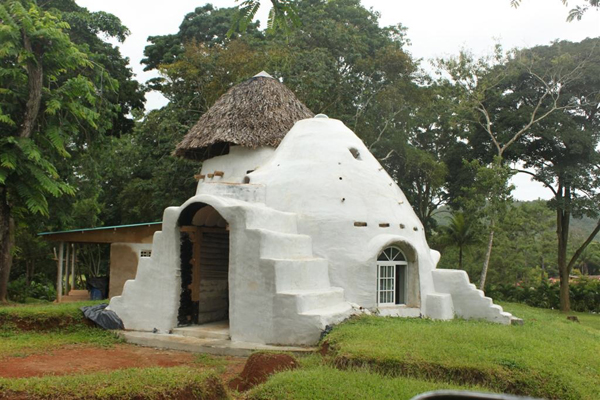 "The best experience we've found for outdoor plasters is using 90%-91% dehydrated lime. We fill this hydrated lime in blue drums (55gal. drums) and add water to a ratio of about 1 kg (2.2 pounds) to 1 gal. of water. We re-stir this lime/water mix every day during the next 4-5 days. After that we only check to ensure the mix is always soaked in water (the top lime layer should not be exposed to air. it should always remain a few inches under water). When we plaster we take this lime soaked in water and mix with sand and add water as may be needed.
The mix that best worked for us for outdoor wall plaster is a ratio 3x sand to 1x lime. In our tropical region with high humidity this mixture will take forever to dry. To expedite the drying time we add some cement to this mix, normally in the region of 20% of the weight of the lime (or 5% of the entire sand/lime weight). In dryer climates this should not be necessary as the lime plaster should dry fine in a timely manner (not to get washed off by rain before drying).
Our "Majestic El Chorrera Dome" was covered with the above lime plaster mix 2 years ago after suffering various other wall plaster mixes (all failed). The Dome is now withstanding its 3rd rainy season and till date we have not seen any problems and we have not even applied the last and finishing layer yet…"