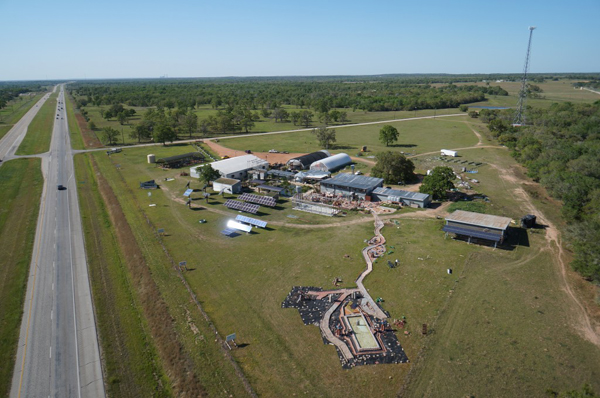 What do you do after you've built your sustainable homestead? Have you considered expanding your original self-sufficiency plans to include an income generating business, teaching workshops and possibly producing food for your community? The Industrial Country Market has done all this and more.
"Welcome to Industrial Country Market!
We are a family owned & operated retail, educational & gardening center, uniquely sustained by the sun, wind and rain.
A 100% off grid Non General-General Store Extravaganza! Complete with a 6,000 square foot Retail Store, Water Garden, Art Gallery, Educational Facility, Production Greenhouse, Solar Farm, Water Harvesting, Re-Art Sculpture Garden and we're still growing!
We have monthly classes on Texas Solar Energy, Hydroponic Gardening, Water Harvesting and guest lecturers in Painting, Central Texas Gardening and Beekeeping.
Our retail space is a marvel with thousands of fun, useful, interesting and unique products."
Read more at the source: Industrial Country Market