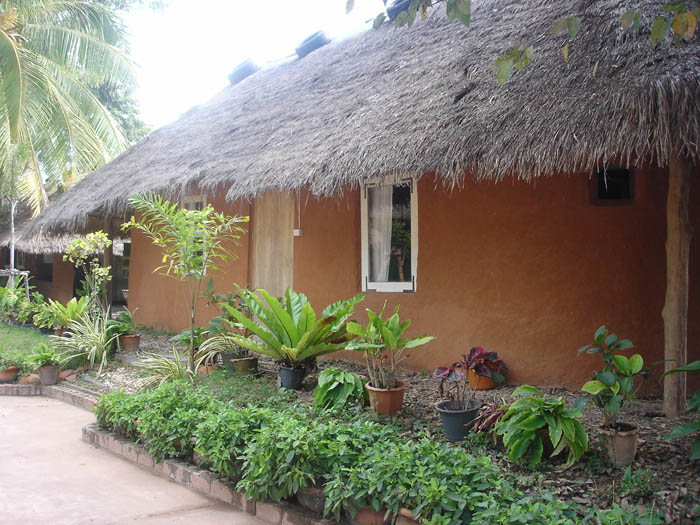 Ever wonder how to build a simple home for very little money, without going into debt? The key is to use low-cost, locally available natural materials such earth, small diameter wood and straw to keep expenses to a minimum. The real fun is incorporating all of these methods into an optimum, comfortable, affordable home.
Our earthbag projects have confirmed what I've known for a long time – that building at $10/sq.ft. (materials only) or thereabouts is possible. Other aspects of earthbag building — strength, durability, sustainability, etc. — are all important. But perhaps the most important point is affordability, because building at $10/sq. ft. makes housing affordable to virtually everyone on the planet. The last page of this Instructable includes a list of $10/sq. ft. projects built by others.
A big reason for the growing popularity of earthbag building is its low cost. You can build shelters for under $1,000. For $1,000-$5,000 you could have a nice, small home that would outlast most conventional wood-framed houses, and be quieter, non-toxic and more comfortable.
Are you on an extremely tight budget? (Ha, who isn't nowadays.) Then I suggest building small using local natural materials, building in stages and adding on as you can afford it. For instance, build one roundhouse and live in it until you've saved enough to build another. You could join the roundhouses with arched or gabled covered walkways, vine covered pergolas, enclosed passageways or additions, or just leave them free standing. Extending rectilinear structures (adding one room at a time) would be even easier. Building a little at a time like this requires planning ahead for future doorways and other considerations, but it enables you to build debt free.
***Natural building – using locally available, minimally processed natural materials – is the logical solution. There is simply no other way to create affordable housing for all those in need.***
You can read the article for free: How to Build Dirt Cheap Houses
Note: This photo essay includes links and images of projects from around the world that have been built for extremely low cost.