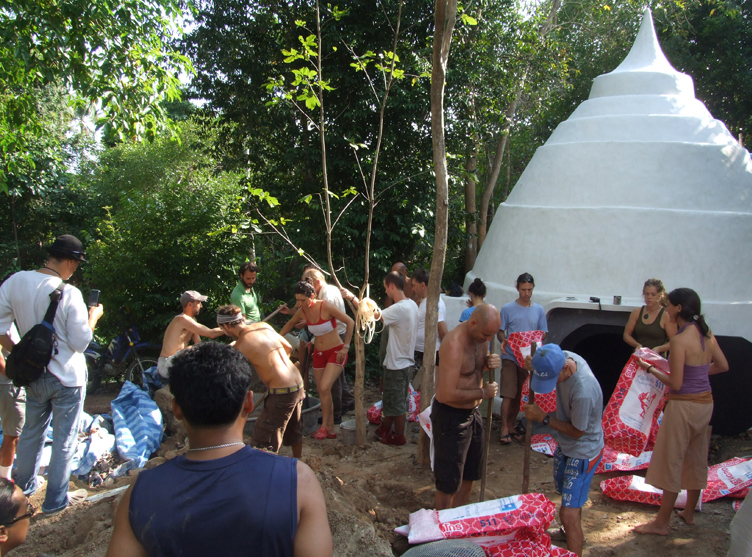 This is just a short summary of my experience teaching an earthbag workshop in Koh Phangan this weekend. We'll be posting more later because Julien and Hubert, the hosts of the workshop and the driving force behind the project, are doing such outstanding work. They have a number of interesting, photogenic structures on their yoga retreat site where the workshop was held. They're also developing innovative building techniques based on their site conditions on a tropical island. It's very interesting to see people take the basic concepts, run with it and create new things.
Workshop participants came from Canada, Europe, numerous areas of Thailand and other places. Most participants said they were planning earthbag projects. One group of seven, for instance, was sent by their employer to learn the techniques so they could build an earthbag coffee shop. Most were planning on building their own homes.
The workshop included seven PowerPoint presentations, whiteboard tech talks combined with lots of questions and answers, a tour of their buildings, and hands-on practice building a retaining wall.