Japanese architect Tono Mirai crafted a charming tiny timber structure that can be moved by truck.  He calls it the Red Container and it was primarily designed as an exercise to promote Shinshu larch, a local species of Japan's Nagano Prefecture that had long been overlooked because of its tendency to warp. Due to new drying technology this larch can now be used in construction projects.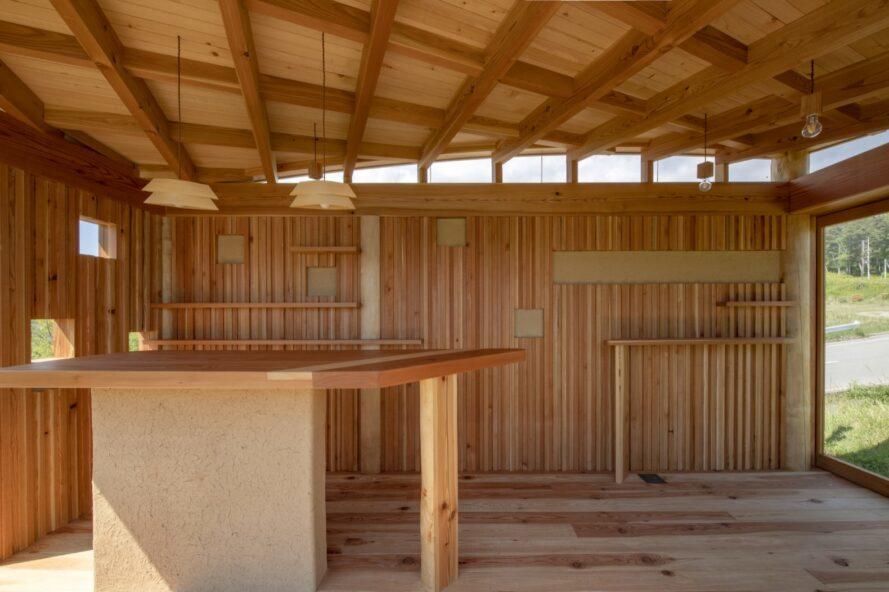 The prototype building, which measures just under 10 square meters (107 square feet), can adapt to a variety of functions, from a small mobile store to a tiny house, and can be custom made to order. The working prototype includes electricity, light fixtures and air conditioning, while its large operable windows facilitate natural ventilation.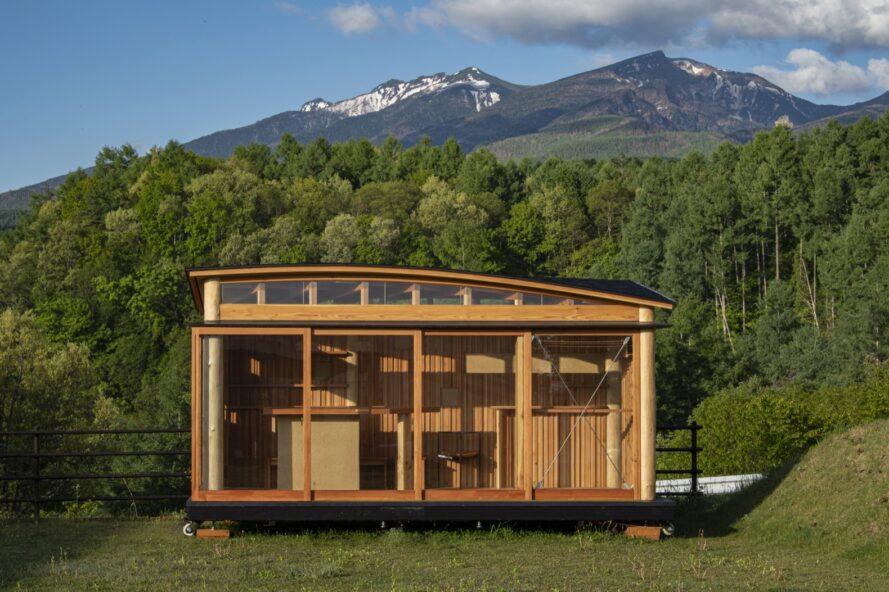 The project name recognizes the natural reddish tones found in Shinshu larch, which shows up in the structural frame's beams and columns as well as the walls, eaves and furnishings. The wood is left exposed so that users can appreciate the natural grain and craftsmanship from the local carpenter who used local, traditional methods to construct the timber interior.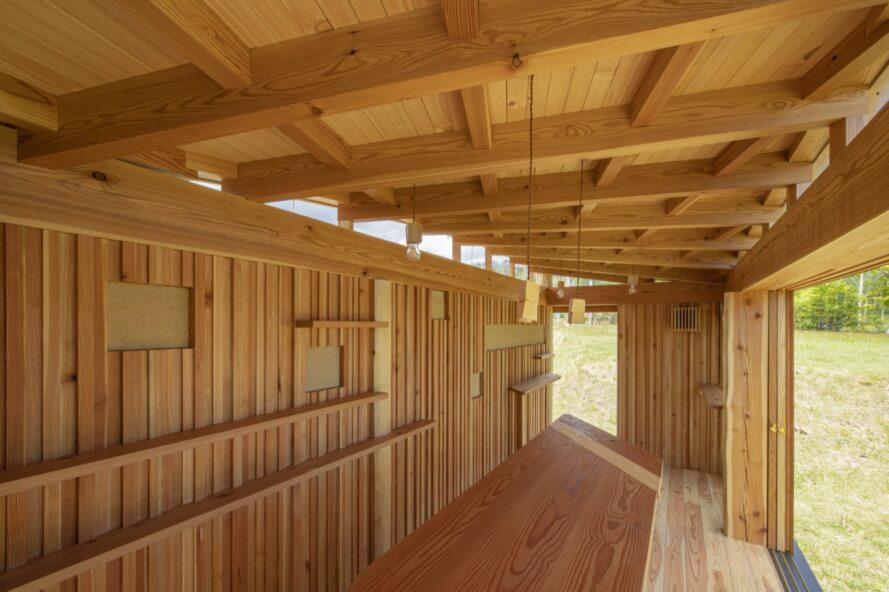 "In addition, a new blue larch that tends to give a dark and smooth impression, I tried a different expression such as blue material (color change material due to fungi) that is not normally used as the floor material, and 30 mm wide larch material with unevenness is used to the inner wall," Mirai explained. He also added an accent wall to the interior built of clay sourced from the local Kita-Aika village in Nagano. A twisted asphalt shingle roof tops off the building.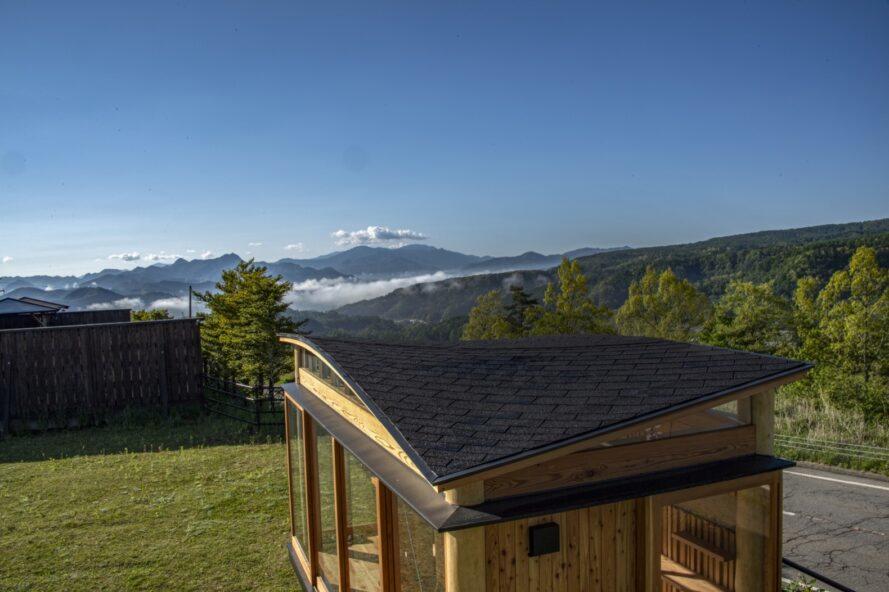 Photos by takeshi noguchi
You can read the original article at inhabitat.com