Mama Linda Ecolodge was built by the Indonesian company bambuso.id in the heart of Flores.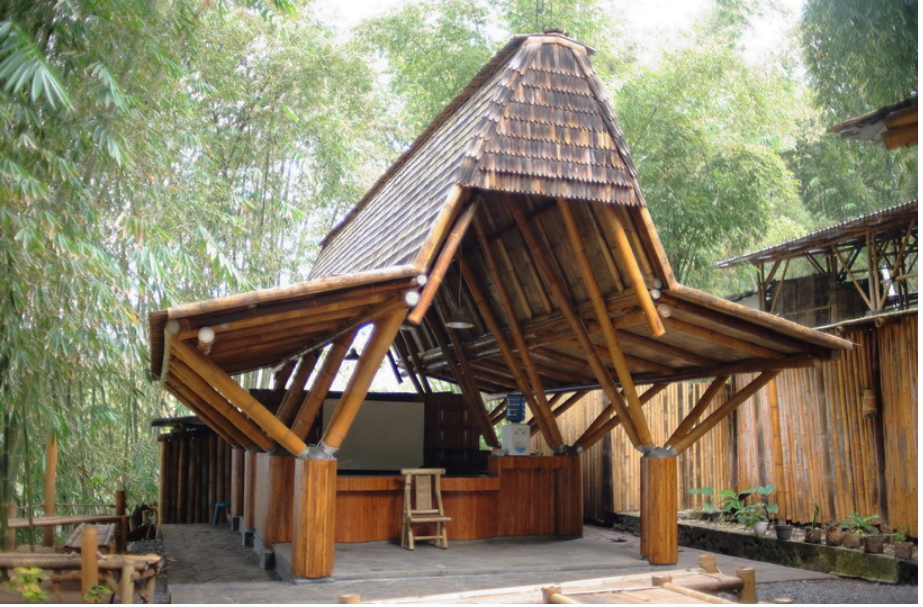 Various forms of bamboo architecture were implemented in the construction, including space trusses using round bamboo and laminated bamboo beams.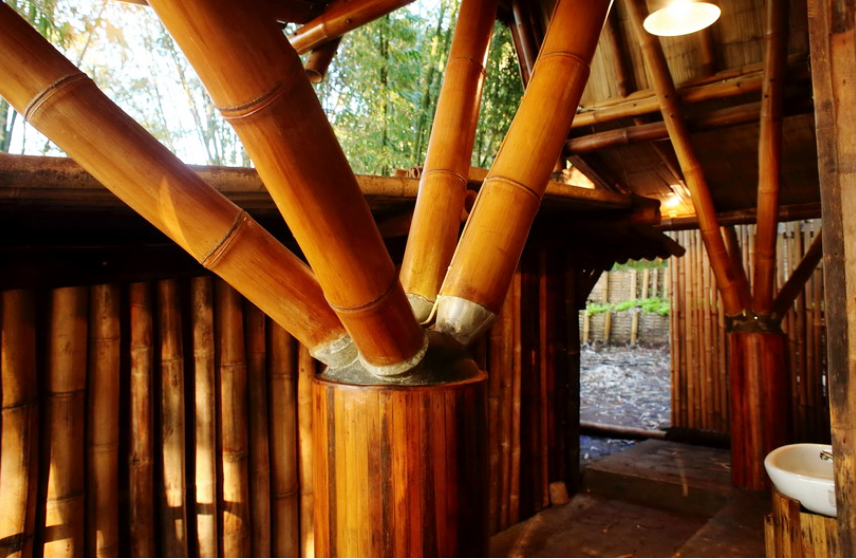 Some of the joints require masterly skill made possible by using a Balinese bamboo knife.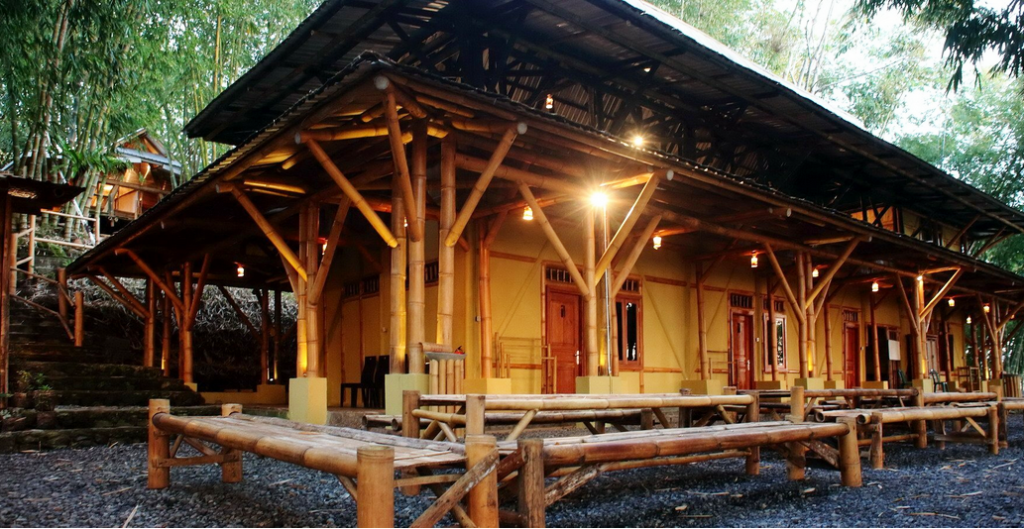 They used the Dendrocalamus asper giant and Gigantochloa apus bamboo species to build the foundations of the building, each treated on site and made bug resistant.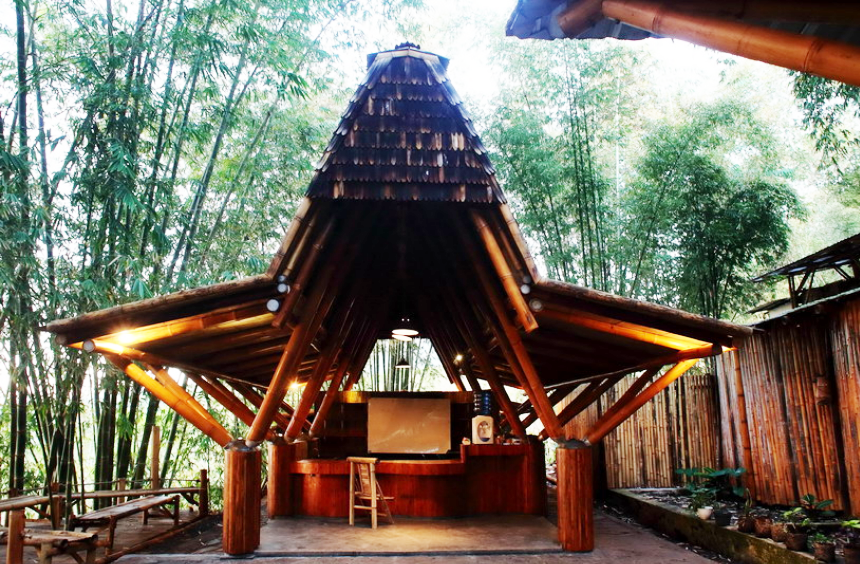 The high-pitched roofs were inspired by the traditional houses of Ngada in the Turetogo valley, which allows for a free flow of rainwater. The use of organic building materials ensures thermal comfort and an inviting ambiance at the Ecolodge — creating a facility ideal for small group gatherings and workshops.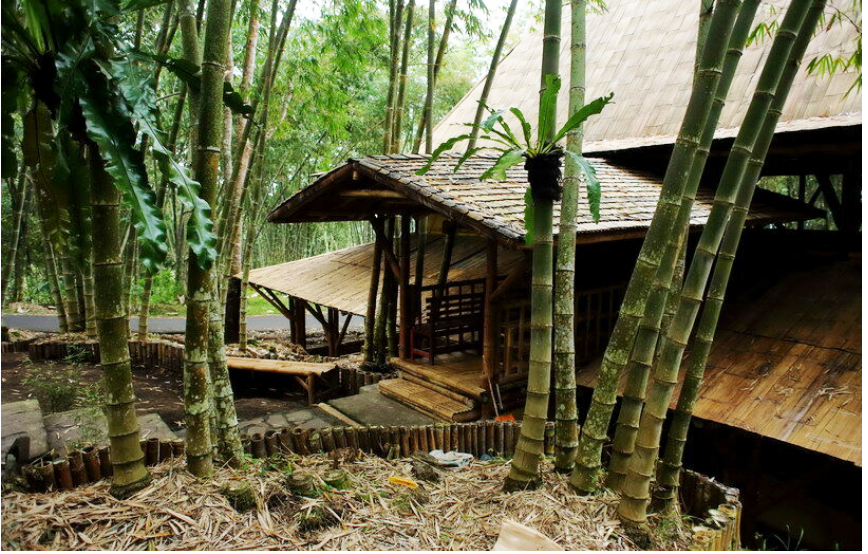 The whole development process was a meaningful learning experience to many involved in the project. Bamboo is one of the most versatile plants familiar to many cultures in the Americas, the Pacific, Africa, and Asia. Its uniqueness and sustainable qualities have made it a material for the future. The district of Ngada in Flores is home to highland villages surrounded by bamboo forests. They have lived self-sufficiently for generations, and bamboo construction has been part of their tradition.
You can read the original article at www.designboom.com