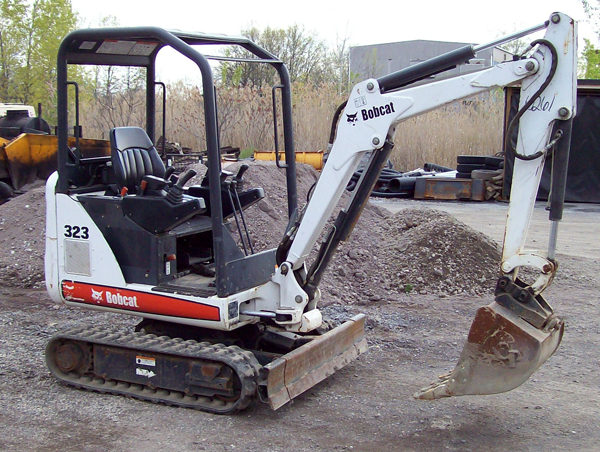 Anyone considering a large earthbag project should look into the advantages of mechanizing the building process with machinery since construction work by its nature is labor intensive. A foundation trench for instance could be dug by a mini-excavator or backhoe in a few hours versus a week of manual labor. The same trench could be filled very quickly with gravel using the same machine.
Mini-excavators come in a range of sizes and costs. Small sized mini-excavators could be used to fill earthbag tubes with a bucket chute and bit of practice. (No one has done this yet to my knowledge, but I see no reason it wouldn't work.) Soil for filling bags could be excavated on site. The same machine would expedite work high on the wall, including hoisting concrete for the bond beam and setting trusses. You could hire out the work, rent the excavator or possibly buy one if the project size justifies the cost. Tractors and bobcats can also do much of the same work, of course.
Image source: http://www.aexcavation.com.au/uploads/images/Gallery/Mini%20Excavator.JPG
For similar articles, search this blog and Earthbag Building.com for keywords 'mechanized earthbag'.