We continue to get quite a few inquires about compressed earth blocks / soil-cement blocks. This Mother Earth News article got me excited about pressed earth blocks years ago. It's an oldie but goodie first-person account of a couple in Arizona who used the soil on their land to make CEB blocks that cost 97 times less than cement blocks.The authors do a great job of summarizing the entire block making process in non-technical language. They recommend soil with 75% sand, 15 to 20% clay, and 5 to 10% silt. The only tools used were a pick, shovel, hoe, sprinkling can, sifting frame and a CINVA Ram (CEB press).
Make Your Own Bricks from Soil is another old but good Mother Earth News article that describes how to build CEBs in rainy climates.
From Wiki: "The advantages of CEBs are in the wait time for material, the elimination of shipping cost, the low moisture content, and the uniformity of the block thereby minimizing, if not eliminating the use of mortar and decreasing both the labor and materials costs.
– CEB can be pressed from humid earth. Because it is not wet, the drying time is much shorter. Some soil conditions permit the blocks to go straight from the press onto the wall. A single mechanical press can produce from 800 to over 5,000 blocks per day, enough to build a 1,200 square feet (110 m2) house in one day. The Liberator, a high performance, open source CEB press, can produce from 8,000 to over 17,000 blocks per day.
– Shipping cost: Suitable soils are often available at or near the construction site. Adobe and CEB are of similar weight, but distance from a source supply gives CEB an advantage. Also, CEB can be made available in places where adobe manufacturing operations are non-existent.
– Uniformity: CEB can be manufactured to a predictable size and has true flat sides and 90-degree angle edges. This makes design and costing easier. This also provides the contractor the option of making the exteriors look like conventional stucco houses.
– Non-toxic: materials are completely natural and do not out-gas toxic chemicals
– Sound resistant: an important feature in high-density neighborhoods, residential areas adjacent to industrial zones
– Fire resistant: earthen walls do not burn
– Insect resistant: the walls are solid and very dense, discouraging insects
– Less skilled labor is required; wall construction can be done with unskilled labor encouraging self-sufficiency and community involvement."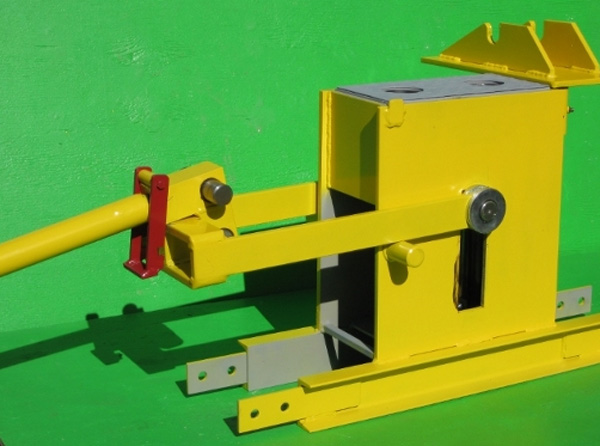 The Fernco CEB press is the only brand of hand-operated presses available in America to my knowledge. Their MP-612 press now costs $1,538. Compare to Star Top presses that currently cost $836, but must be imported from Thailand.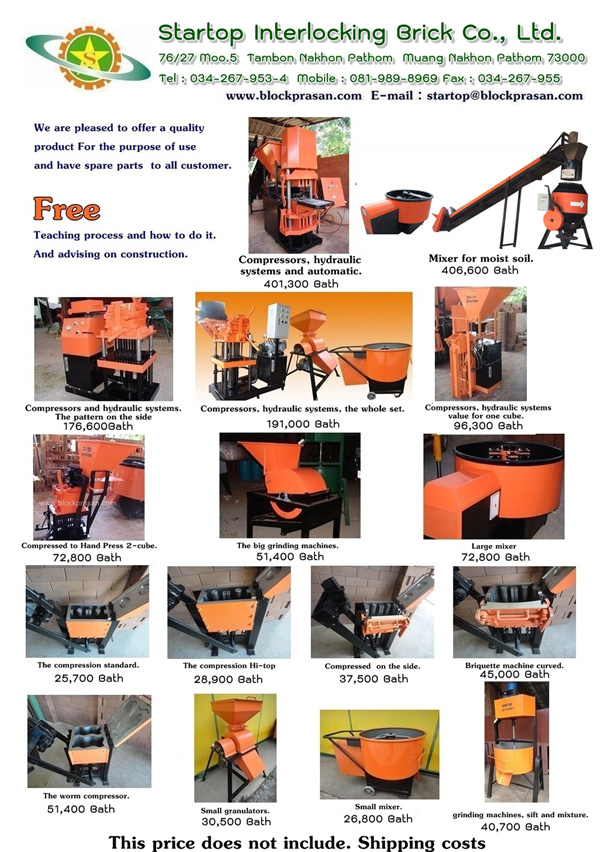 You could make your own press with open source CEB press plans.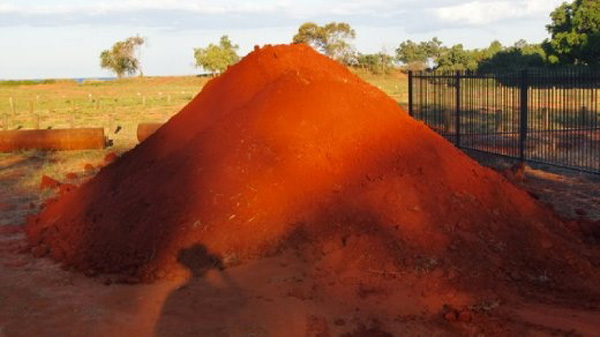 The best soil for CEBs is a pulverized and screened sandy-clay soil with just enough non-expansive clay to make strong blocks. Be sure to remove all organic material such as leaves and twigs. Test your soil according to the directions in the above articles, or buy from local suppliers who specialize in CEBs.
More good info about building with CEBs:
Grassroots Communities
Star Top CEB Presses
Dwell Earth
Auroville Earth Institute in India (highly rated machines)
CEB Floors by Vela Creations
Image source 1,3: Star Top Interlocking Brick Company
Image source: Fernco
Image source: World Nomads.com