Dan Whittington and Merve Yesilkr had been living semi off-grid together for the last five years. A combination of losing their jobs due to the pandemic mandates, the cost of living and a "what am I doing with my life" moment led them down the path of becoming completely self-sufficient. Their expenses were less than $5000 in the last year, used to upgrade an old water pump system, buy a few recycled materials, gas and some watermelons to eat after surfing over summer.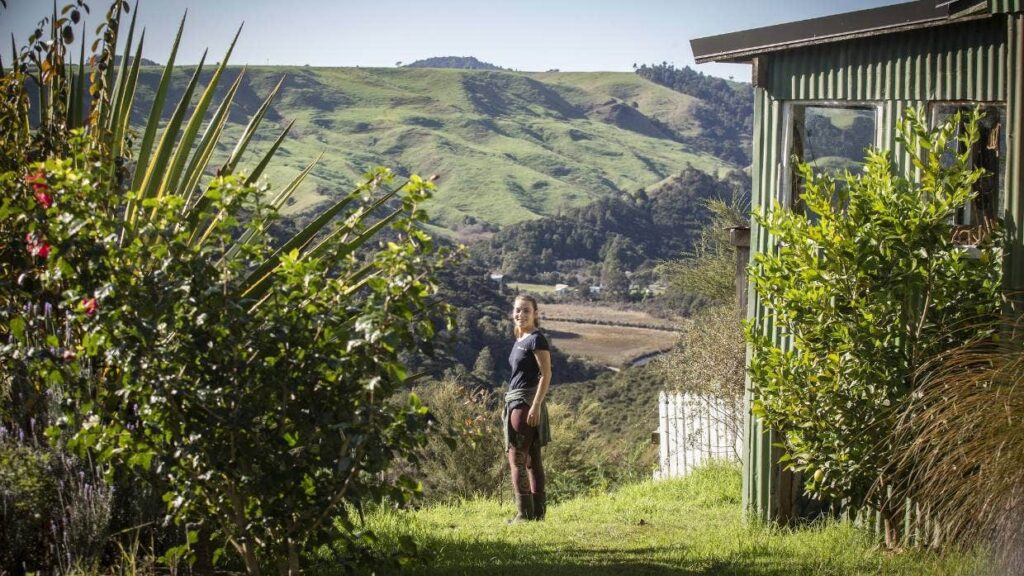 Whittington, 30, and Yesilkr, 29, live in a small solar-powered cabin on the outskirts of Raglan, New Zealand, surrounded by rolling hills and native bush. Now "the only thing that connects us to the outside world is this driveway," Whittington said. His dad bought the 40-acre section around 40 years ago, but has since gifted it to him.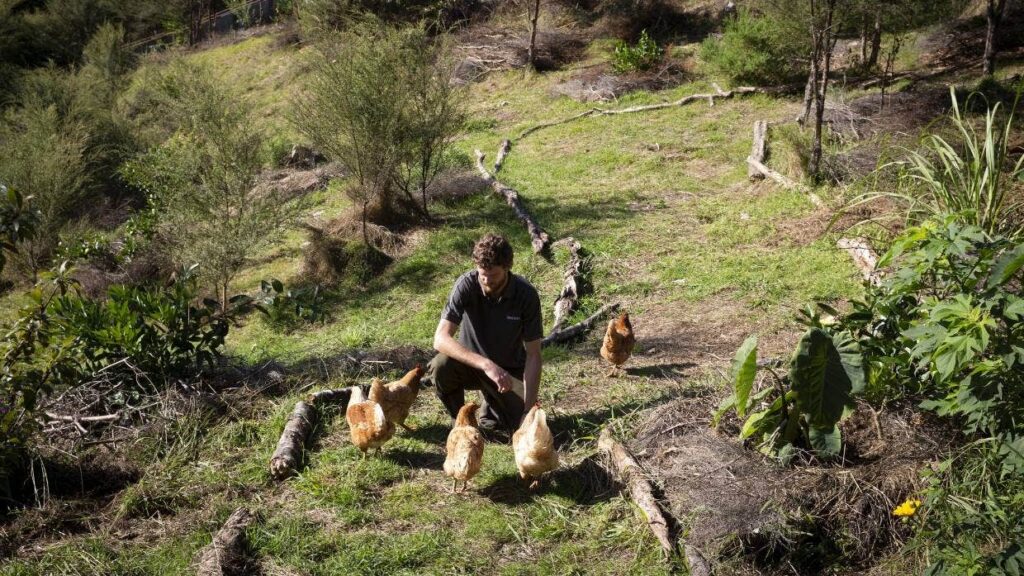 "The cost of living is ridiculous these days, and it's the reason we've opened up our community to more people," Whittington said. Five others have joined the community as well as an assortment of chickens, goats, cows, worms and bees.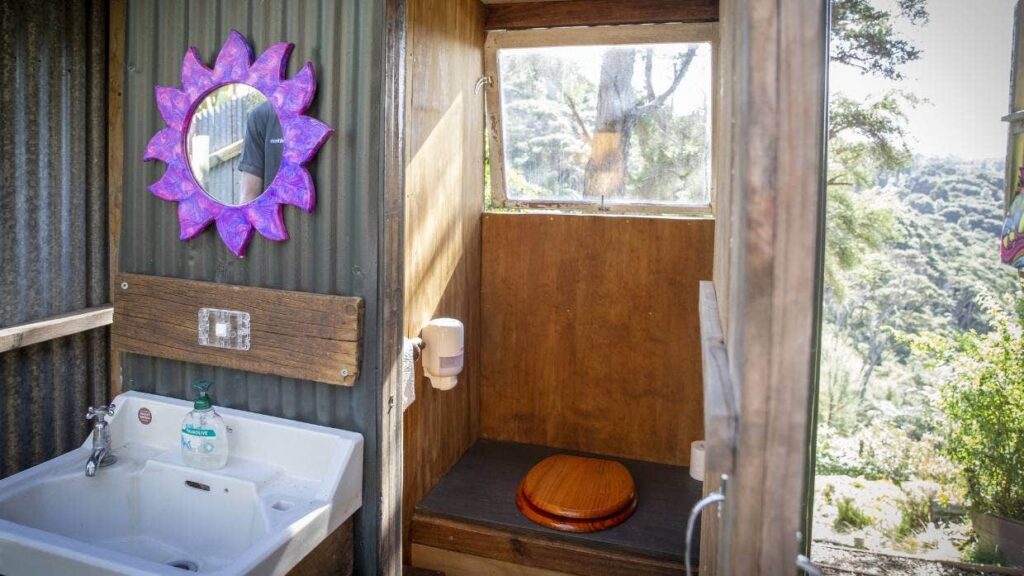 Whittington has built the majority of the communal facilities from recycled materials. His most recent project were two composting toilets. The urine goes into an aerated tank that becomes diluted when people wash their hands. Packed with nutrients, the liquid is then poured into the garden. Meanwhile, the number twos go into a chamber where they stay for a few months. Once it becomes more solid in consistency it is removed and shoveled into a worm farm made from an old bath.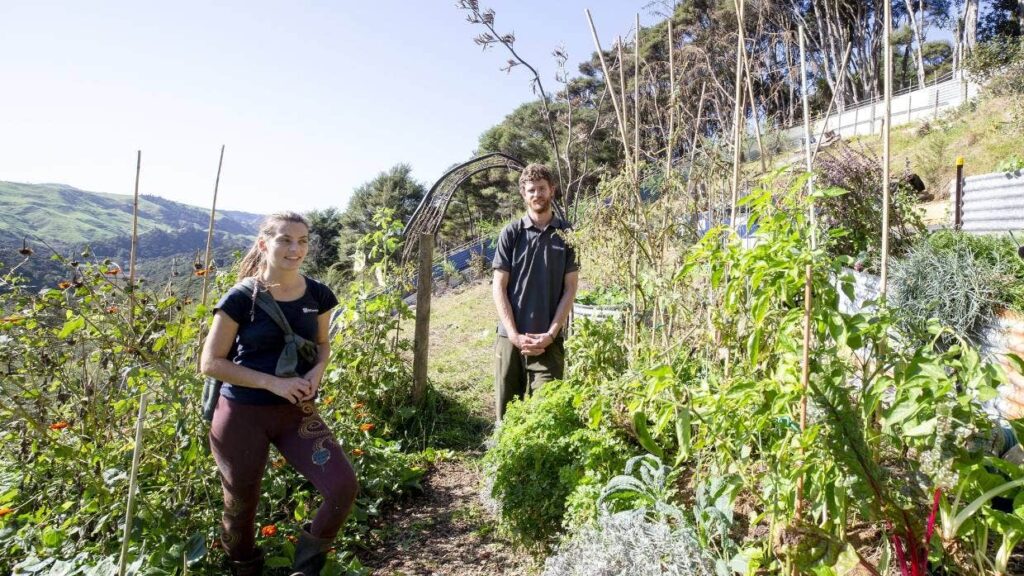 Former scientist Yesilkr has a passion for permaculture. They now have a fully established food forest and two gardens – with another one due to be developed. "Last summer we only bought a couple of things like corn, because something ate our corn and watermelon, but everything else came from our gardens." One of the plots, dubbed the "hot garden", is on the sunniest side of the property and is full of plants that love the warmth such as taro, beans, zucchini, chillies, passion fruit – and even a pineapple plant. While on the other side plants such as broccoli, cabbage, carrots, pear and apple trees thrive.
A domeless water ram connected to a spring pushes about 1000 litres of water up their hill every day into a tank which gravity feeds the farm and the community. Whittington said the pump is powered by the water. It costs around $700, but will last a lifetime.
While the pair are now experts in off grid living, they say anyone can do what they do for an affordable price. "I think there's a really big movement in New Zealand to go off grid and move towards permaculture and sustainable living," Yesilkr said. "If you are choosing to live simple, I think it can be cheap." Whittington reckons a basic off the grid home could be done for as little as $7000, as long as "you're willing to put in time and effort".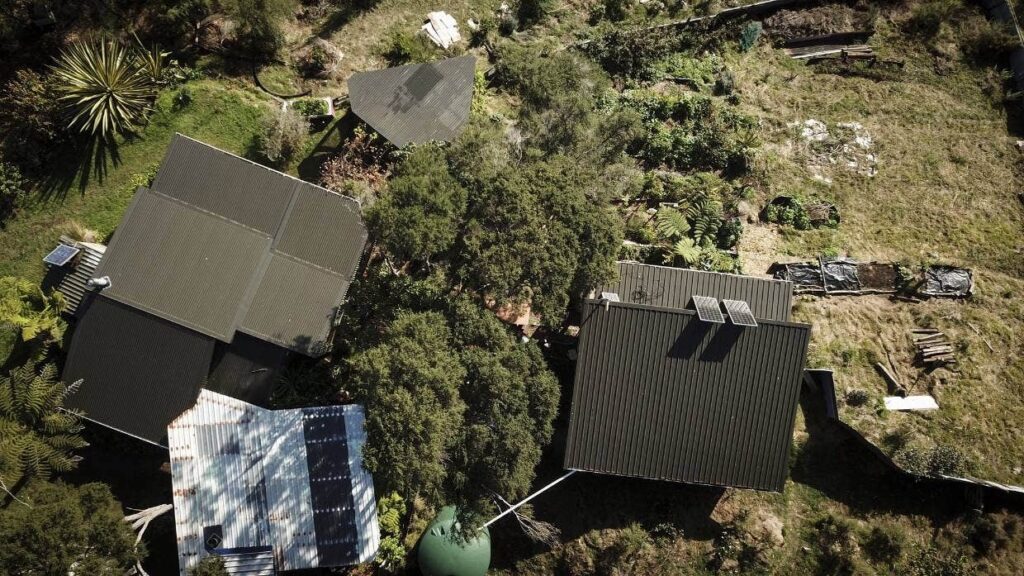 He recommends beginners start out small with the bare basics of water, food and power then begin adding more elements over the years. For inspiration go to Youtube, TradeMe and dump sites, he said. "The biggest costs are often your accommodation and food, but if you invest time in the garden you are making that cycle smaller," Yesilkr said.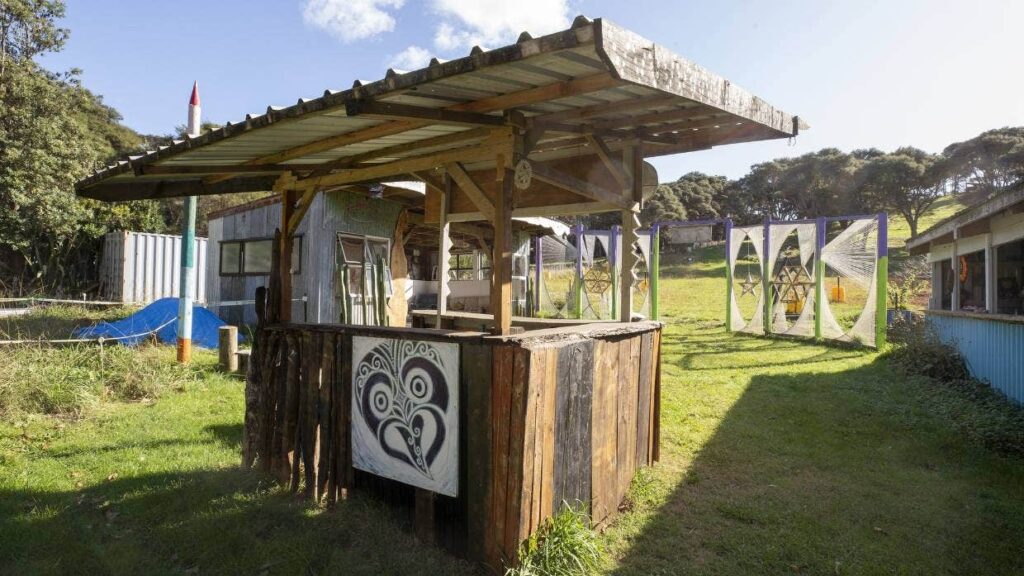 Buying plants from stores can be expensive, but propagating, trading or buying plants that are out of season can save a lot of money, she said. But remember, "if you want to eat from your garden you've got to put the work in". Once your plants are chosen, think about where they would work best – is it dry, wet, or frosty in winter? Don't plant all the same things in a row and always have something new coming in. If something does fail that is a must on the dinner table, it's OK to go to a retailer, she said, but learn from the experience and use that knowledge for the next season.
You can read the original article at www.stuff.co.nz