This architecture competition entry is from the Nka Foundation website. The design is by architects Gediminas Ratavicius and Raimundus Zidonis, and students Margarita Pantelejeva and Brigita from Lithuania.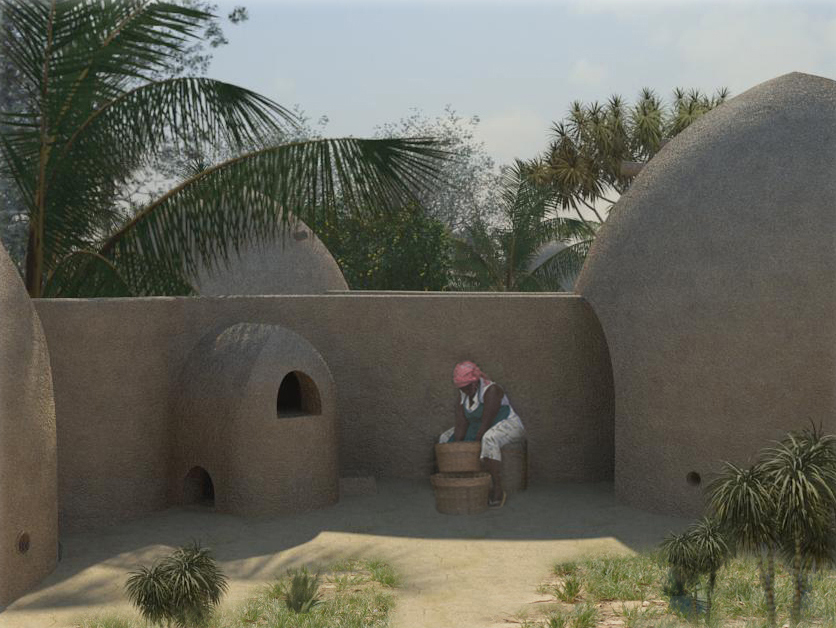 "According to one of the most appealing goals of Open ARchiTecture Challege, we have made an attempt to integrate art to architecture so that new built structures wouldn't be just dwelling or shelter but become a heritable aesthetic treasure of Art village. It means that the architecture could also be a monumental sculpture piece. Our proposal is to emphasize the impact of modern architecture on indigenous Ghanian building tradition but not to replace the conventional dwelling form, which has existed for thousands of years, with something totally new. The main idea is to use wind and rain proof volume, minimalistic or even ascetic forms to ensure both – the aesthetic and functional – features.
The earth is an abundant and inexhaustible natural resource, which is thermally efficient and well-tried as an excellent building material. The use of the earth under our feet is a valid alternative to the modern home building methods.
Our project's suggestion of application of earthbag wall system means maximum use of local resources, reliable structure and especially lower time budget in comparison to rammed earth, mud bricks or similar building methods. Unlike concrete, brick or wood, no energy is needed to produce the necessary materials other than gathering soil.
Characteristics of suggested wall construction:
– Earthbag structures are environmentally, economically and socially sustainable – lower impact, lower cost.
– The level of skilled labour required is small as the method, once demonstrated, is very simple. It also means that local job creation is a major benefit. Projects often employ women as well as men.
– Speed of Construction is rapid, as there is no skilled bricklaying to be done and the method is easily learned.
– Water requirements are minimal, as the main construction process uses no mortar.
– Timber and plywood usage is minimal as door openings are typically formed in with corbelling or brick-arch techniques, usually on temporary forms."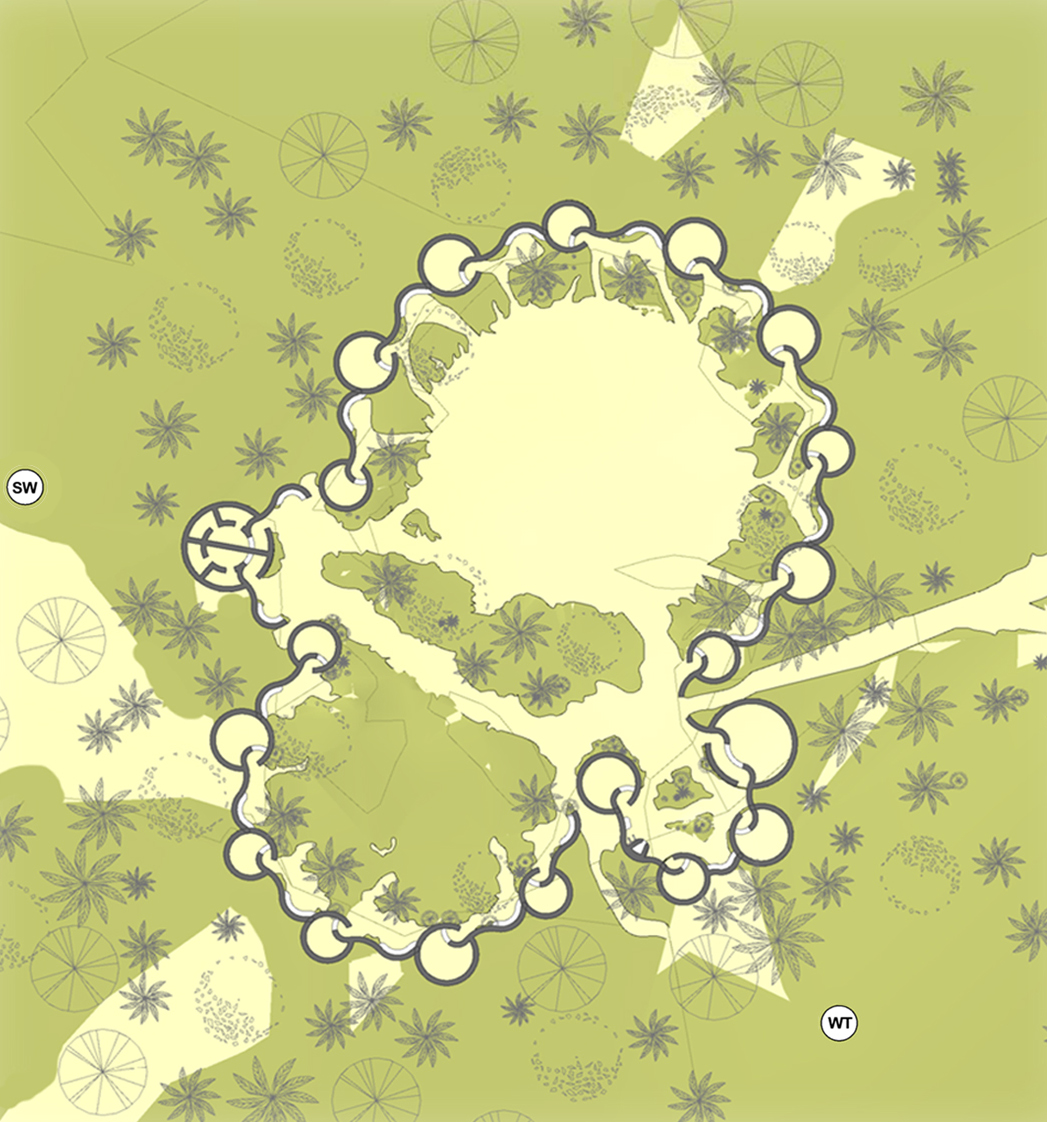 Image credits: Proposal Design for Arts Village at Abetenim