Hive Earth is a construction company based in Accra, Ghana. They build affordable and eco-friendly housing, using locally sourced materials such as clay, laterite and granite chippings which are abundantly available in West Africa. They use some cement or lime as a binder.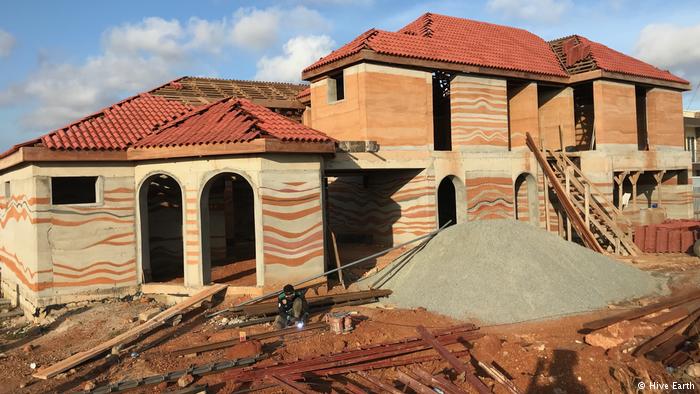 There is need for about 2 million new houses in Ghana per year, but most building is way too expensive for ordinary workers. The prototype that they are building will cost roughly $5,000 for a one-room house.
Ghana is usually hot so for air conditioning they dig around 8 feet or more until they get to the cool air underground. Then a solar pump constantly brings the cool air into the home. Then it is only the cost of the solar pump (around $300) which people need to buy.
Right now they are only doing individual houses, but they want to bring their eco-housing into bigger housing projects. They are also planning to do more workshops with local communities, helping to teach them the skills of building with rammed earth.
They are also planning on building eco toilets. Ghana has a really bad sanitation problem — only around 19 percent of people in Accra have access to a toilet and in rural areas it's much worse. They want to enable people to come and learn about rammed earth, build something that is beautiful, eco-friendly and useful for their own communities.
This post is taken from www.dw.com. I highly recommend going there and scrolling down to the video which is very informative.